Beautiful waterfalls in Iran
"Water is the most perfect traveler because when it travels it becomes the path itself!"  Mehmet Murat ildan.
here we'll have a quick look to few of the most beautiful waterfalls in Iran.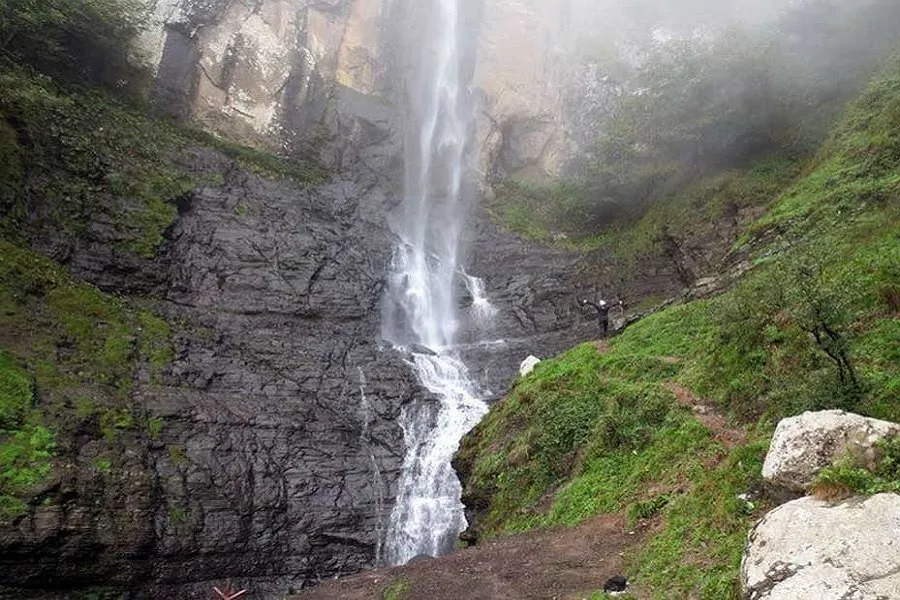 Laton Waterfall:
'Cascading down, it's breathtaking, Perfect and flawless – simply amazing.'
Latun waterfall with 105 meter height, considered as the highest waterfall in Iran. Latun is located in the eastern Alborz mountain range and in Lavandavil, Astara County, within Gilan Province of far northwestern Iran. In addition, there is another one 65m tall close to the main waterfall.
Margoon Waterfall:
'Flowers in the vicinity add to the beauty, Crystal clear waters, glowing with purity.'
The height of the waterfall is 70 meters and its width is 100 m. The waterfall is located in the village Margoon, 48 kilometers far from the city ardakan Fars province. Margoon is one of the largest and most beautiful waterfalls in Iran.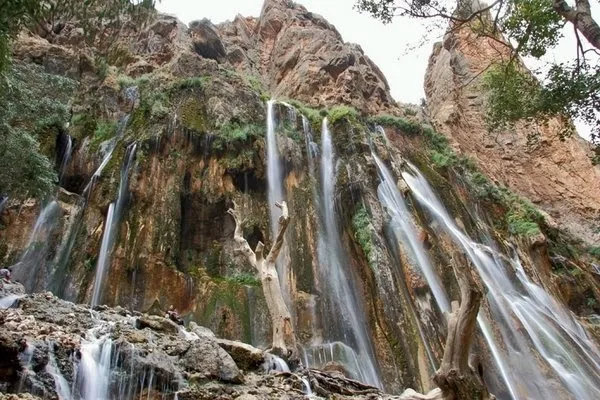 Bisheh Waterfall:
'The sound as deafening as thunder, A serene beauty roaring with power.'
Bisheh waterfall's height is about 48 meters with wideness of about 10 meters and it joins the Sezar river.
Around the Bisheh waterfall there are several breathtaking locations such as Oak forest, Bisheh village and Bisheh train station which makes this location as one of Lorestan main tourist attractions.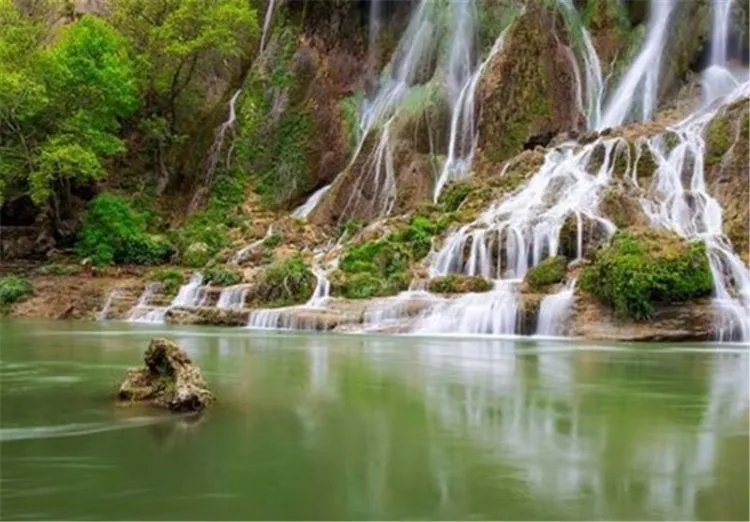 Shevi Waterfall:
'A dazzling waterfall, a beauty of nature, Serene yet powerful, a sight to capture.'
One of the most beautiful waterfalls in Iran, Dezful Shevi, is located in the southwestern city of Dezful in Khuzestan province.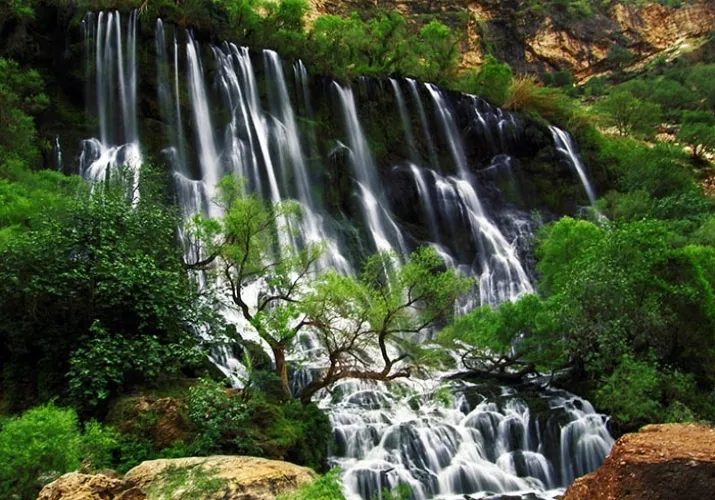 Gezoo Waterfall:
near to the Shirgah city in northern province of Mazandaran, there is a lush and green forest of Lafur. the region is also known for the Alborz dam and its splendid lake which is great for camping. Gezoo poors the water from about 53m height into the skirt of U shape valley.