Why Iran could be your next ski destination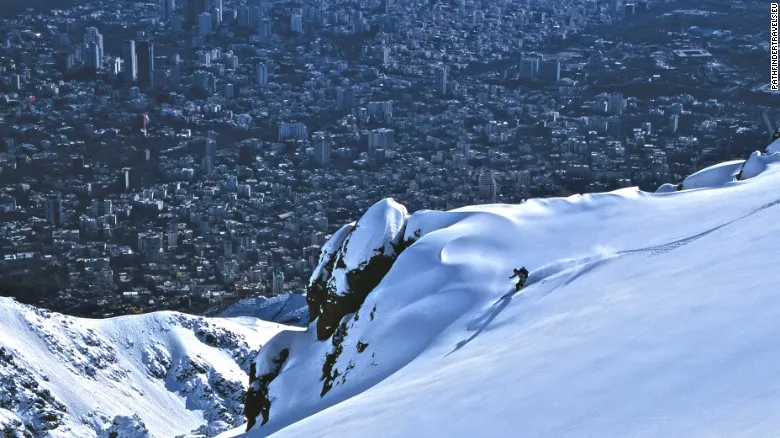 Story highlights
Iranian resort of Dizin is one of the highest in the world, getting seven meters of snowfall annually
Extensive back-country and Middle East's highest peak makes Iran an off-piste paradise
The lift lines in Meribel have become unbearable.
Vail is getting way too expensive. Snow is getting scarcer at a number of traditional ski areas.
Choosing a ski destination can be treacherous.
But for anyone who breaks into cold sweats at the thought of bare mountainsides and overpriced coffee, there's an alternative — albeit an unusual one…. Iran.
What's on offer?
Untouched, chest-deep powder.
Extensive back country and a 5,600-meter volcano.
Gondolas up to 3,600 meters; dining at 3,300.
And lift passes starting at $20 a day.
At 1.6 million square kilometers, the Islamic Republic seems a large place to overlook — and yet most winter sports enthusiasts have.
Despite a long season and dependable snow conditions, a recent report states that of the 500,000 people who step into their skis annually in Iran, a mere 1% are from outside the country.
Tensions have existed between Iran and the West in recent decades, but with a nuclear deal signed and thelifting of sanctions, relations are thawing considerably.
Tourist numbers were estimated to have increased 6.6% in 2015 according to the Iranian government, and ski slopes are less than 80 kilometers from Tehran's airport.
Here's the lowdown on the what, where and how to skiing in Iran.
Life in the mountains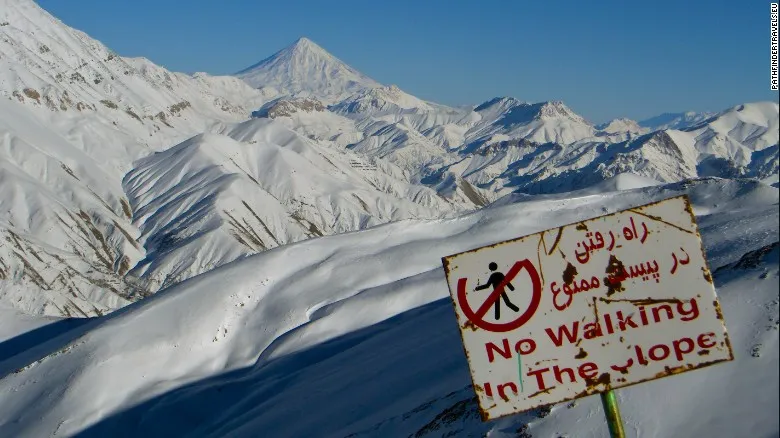 A two-hour drive from the capital lies Dizin, the country's most popular and accessible ski resort.
Located 2,650 meters up the Alborz Mountains, the resort opened in 1969 under the reign of the Shah, himself an avid skier; one part of an unrealized plan to connect Tehran to the Caspian Sea through a massive network of ski lifts.
Some facilities still exist from that era: gondolas and chairlifts are dated, but more extensive than at other Iranian resorts.
While there are only two hotels, many modern chalets are available to rent.
Legendary back-country skier Chris Anthony describes the slopes as like "a European ski area high up on the glaciers of the French Alps."
Dizin, which Anthony visited while creating ski film "Cold Fusion," is way above the treeline, and in the cold, dry air, he describes the snow quality as similar to that of the Rockies.
As for the vibe, "the atmosphere is quite different than Tehran itself," says Nasrin Etemadi, managing director of Persian Voyages, an Anglo-Iranian tour operator based in the UK.
Signs in the resort state Islamic dress is mandatory, but a more relaxed approach is accepted, with many women wearing woolly hats and helmets to cover their hair.
Etemadi is quick to dispel reports that female skiers must be accompanied by a male guardian — a point corroborated by Adrian Nordenborg of Pathfinder Travels, a Swedish ski trek operator.
Alcohol isn't permitted, but the apres-ski culture is strong.
Slope-side coffee shops are ubiquitous and Norenborg adds that many young Iranians "rent out villas and have huge parties" — and are often extremely welcoming of tourists.
A back-country paradise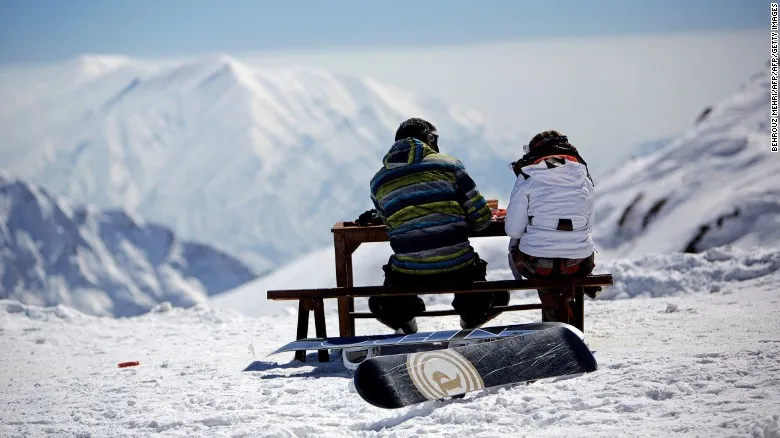 Great trails are one thing, but for the skiing connoisseur, Iran has more to offer.
Most locals stick to marked slopes, leaving plenty of fresh tracks to be had.
However, the best way to search out fresh powder is with a guide.
Dizin doesn't utilize dynamite to make mountainsides safe, meaning that with up to seven meters of annual snowfall and fluctuating winter temperatures, some areas are prone to avalanches.
Going with a guide ensures maximum safety.
Tours are becoming popular, according to Etemadi.
Treks into the back-country and up the sides of Mt. Damavand — a volcano and the highest peak in the Middle East — offer some of the best and most hair-raising off-piste skiing in the world.
According to Zoroastrian mythology a dragon lay imprisoned on Mt. Damavand — when making the trip today, adventurers should still be wary.
Labeled "potentially active," the volcano requires a multi-day hike to reach the summit with three camp stops along the way — the highest at 4,250 meters.
Nordenborg, who organizes trips to Damavand, says "the effects of altitude are more tricky than the climb itself."
Chris Anthony found the hike tough, the air thin toward the summit and sulfurous at the top.
But those who reach the peak are rewarded with "creamy snow" in the couloirs — some of the best available in the whole Alborz range.
The descent can take as little as two hours.
How to get there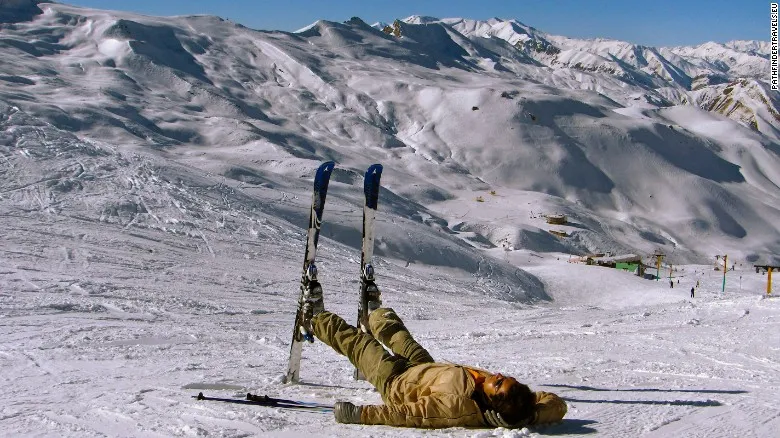 A variety of Iranian resorts are up to international standards.
Top among them are Dizin, Shemshak and Tochal, all located within 80 kilometers of Tehran.
There are plans to restart direct flights between Iran and the United States, but for now flights to Tehran leave from Frankfurt, Germany and Istanbul.
Visitors should ensure their passports are valid for at least six months.
Visas cost $60 for EU nationals on arrival.
Visas for British, Canadian, U.S. and citizens of these countries need to be arranged in advance and are more expensive, topping out at $205 for the UK according to Etemadi.
British, Canadian and U.S. nationals are also required to book guided tours.
Independent travel is available for citizens of other nations.
Dollars are widely accepted but credit cards are not.
While many tour operators advise you bring your own equipment, rentals are available and the quality of skis on offer is improving rapidly.