In Iran, it all started from Qom. As a city in central Iran, and about 6,000 kilometers away from Wuhan, in China, it was relatively surprising for Iranians to find out that Qom was a first city in Iran to have the first cases of Coronavirus. Allegedly, there was a Qomi businessman in a transit flight between Iran and China who caught the virus. And it all spread from there. Soon after there were cases in Tehran, the capital of Iran, in Guilan and Mazandaran, two major northern provinces, and Markazi, a neighboring province of Qom. Now there's a national movement of Iranians who are trying to defeat the virus together.
How are Iranians dealing with the Coronavirus?
As of Feburary 27th, official numbers have risen total number of 19 confirmed deaths. But there have been many more cases that the patients have rehabilitated. There are several majors cities in Iran that have been struck by the COVID-19 outbreak, while the rest of the country take measures to prevent the virus from spreading out more and more. Most of Iran's school and universities closed down until after the Nowruz holidays which is till early April 2020. Qom religous seminaries and madrasa were the first to close down after the outbreak. The ministry of health has been giving out masks and Disinfectants Gel to the public. Everyone is doing their best to prevent the coronavirus from spreading out. Keeping the morale up is a big challenging in these hard times, but Iranian people always find out how make each other feel better. Here's a picture of several Coronavirus patients take selfies with their nurses during their recovery in a Tehran hospital.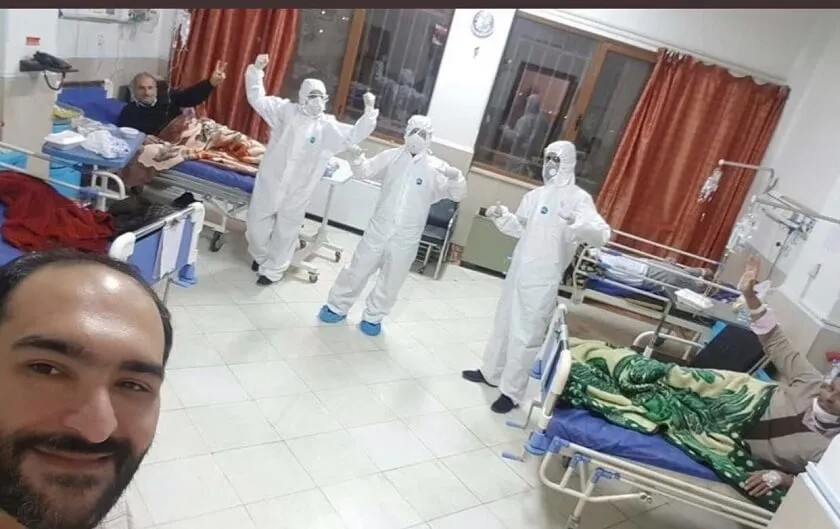 On social media, other than cautionary posts about how to stay safe and not get the virus, there are many Iranians who are supporting the medical communities and groups including nurses and doctors who are facing the virus first-hand. They posting their thank-you notes and appreciative messages on Instagram, Twitter and Facebook posts. The hashtag #wewilldefeatcoronavirus is trending on these social media platforms and young people are grouping up to the virus together.
So, What's Our Final Thoughts on the Matter? Should I Travel to Iran right now?
Tourism is an extremely delicate industry. Acts of terrorism, an outbreak of a virus, protests against governements, or the status of the global economy can easily hurt small, medium and large bussinesses active in the industry. And we know for a fact that the Coronavirus will hit the travel and leisure sector pretty hard. The biggest employer in the world and an industry which account for 10.4 percent of global GDP has seen its decline in very recent days. That is doubly important since the country with the most cases and deaths is China, one of the biggest players in the travel sector.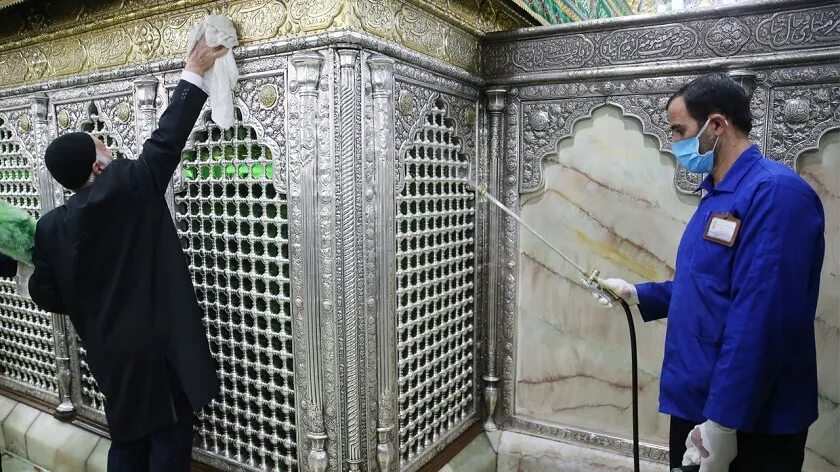 Iran is no exception in this issue. Since the outbreak of the coronavirus in the country, many airlines such as the Turkish Airline has cancelled all the flights to and from Iran, and many countries have either completely or partially shut-down borders with Iran and they include Iraq, Bahrain, Omman and Kuwait. We advise not to travel to Iran right now (late Feburary) and start traveling in spring (after Nowruz) when the weather is warmer and hopefully, as the official predictions tell us, the virus is gone!