Not so far from Karim Khan Citadel, life is flowing in the heart of Shiraz, where people walk in between rows of different stores aligned in a grand covered bazaar. The scent of Iranian herbs and spices has filled Vakil bazaar, and the colorful stores of Iranian carpets and rugs catch the eye. You cannot miss going to this place full of culture and intimacy that raises the spirit. Also, make sure you won't forget buying souvenirs for your loved ones. You can find precious handcrafts, and copper and zinc products that are specifically labeled to be produced in this bazaar of Shiraz. The structure of bazaar and its architecture is a great wonder itself. Vakil bazaar is only a part of a more significant project that Karim Khan, the Zand king, had in mind.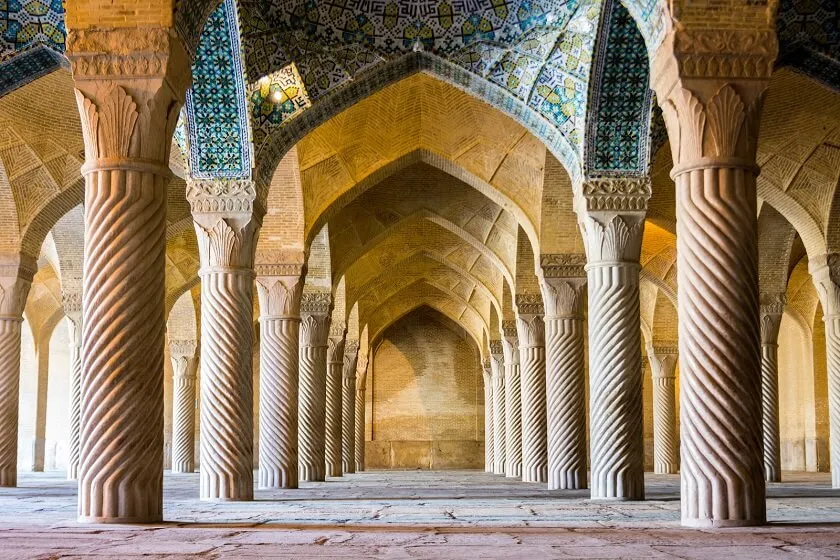 After a long walk in the grand bazaar, Saray-e Mehr Teahouse is one of the best nearby choices to spend some time relaxing. What would be better than getting a little bit familiar with the tea culture in Iran before visiting the Vakil mosque and bath? Vakil mosque is one of those places that is worth visiting for its striking and unique architecture. The combination of beautiful tiles put together on the arcades, spiral carved pillars, the elaborate design of tiles on the ceiling of the inner part, and the radiant, colorful glasses elaborating the walls of the praying hall introduces your spirit to the Islamic art and architecture. You can't help staring at those beautiful scenes just as Pierre Loti was impressed in his travels to Iran and its most fascinating cities.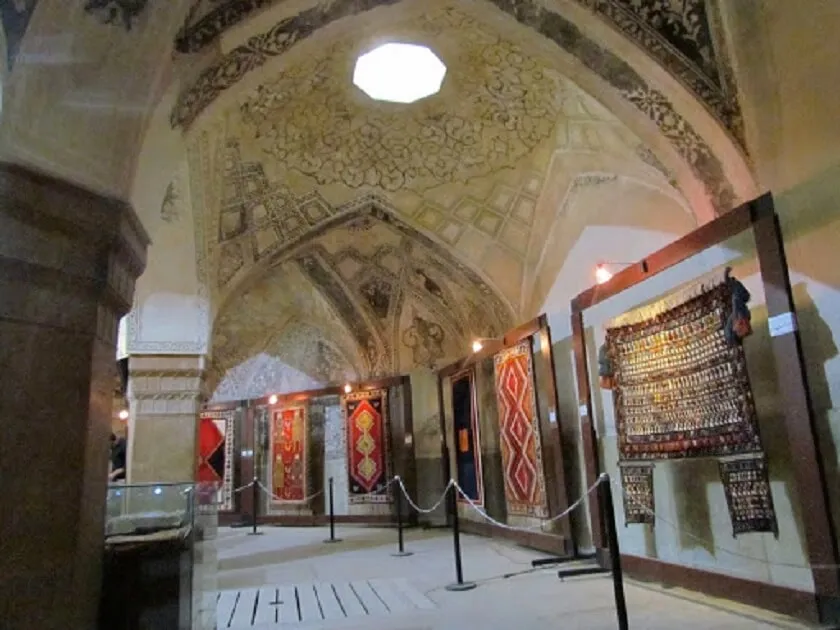 Another place to trace the ancient stories in this spectacular city is the Vakil Bath. Stories like the one telling you about Shirazi cultural traditions like the one referring to the brief celebration in bathhouses before marriage. The chamber with a central pond along the stunning paintings and miniatures has turned into an exciting museum. The architecture of bathhouses in ancient Iran (especially those belonging to the kings of great dynasties, or those placed in big houses and palaces) is remarkable. Bathhouses used to be one of the places where people gathered and discussed critical or daily issues with each other.