"I hope we can all learn from the Iranians, who are suffering immensely and have little or inadequate medical resources to work with — yet they still share what they have and take care of those around them."
Jennifer Green has published a story on Medium Elemental to depict a part of what's happening in Iran and highlight the very beautiful light beams prevailing the darkness of gloomy pictures of Iran, especially multiplied by the outbreak of Covid-19 in this country.
She came to Iran in April 2019 with her husband. They thought they'd be Back home in the U.S by March since they were done with their business in Iran. However, they're stuck in Iran with the outbreak of coronavirus in this country and consequently, the cancellation of tickets.
Jennifer first admits that it could be scary to be stuck in a country which is under the effect of sanctions, especially medical supplies. She tells us about how stressed she was in the first days and she wished being in some other country in which she could be assured of medical resources and supply chain, although she knew that nowhere is safe from coronavirus. She's also concerned with the question of her family's security since she witnessed all the confusion and hardships in Iran during 2019 except the pandemic. But she tells us that her mind changed as soon as she hears the news in other countries and believes Iran to be a better place to stay in this situation:
"However, after reading Western news and media and seeing the panic buying of toilet paper, disinfectants, and masks, I've wondered if perhaps it is not actually better to be here in Iran."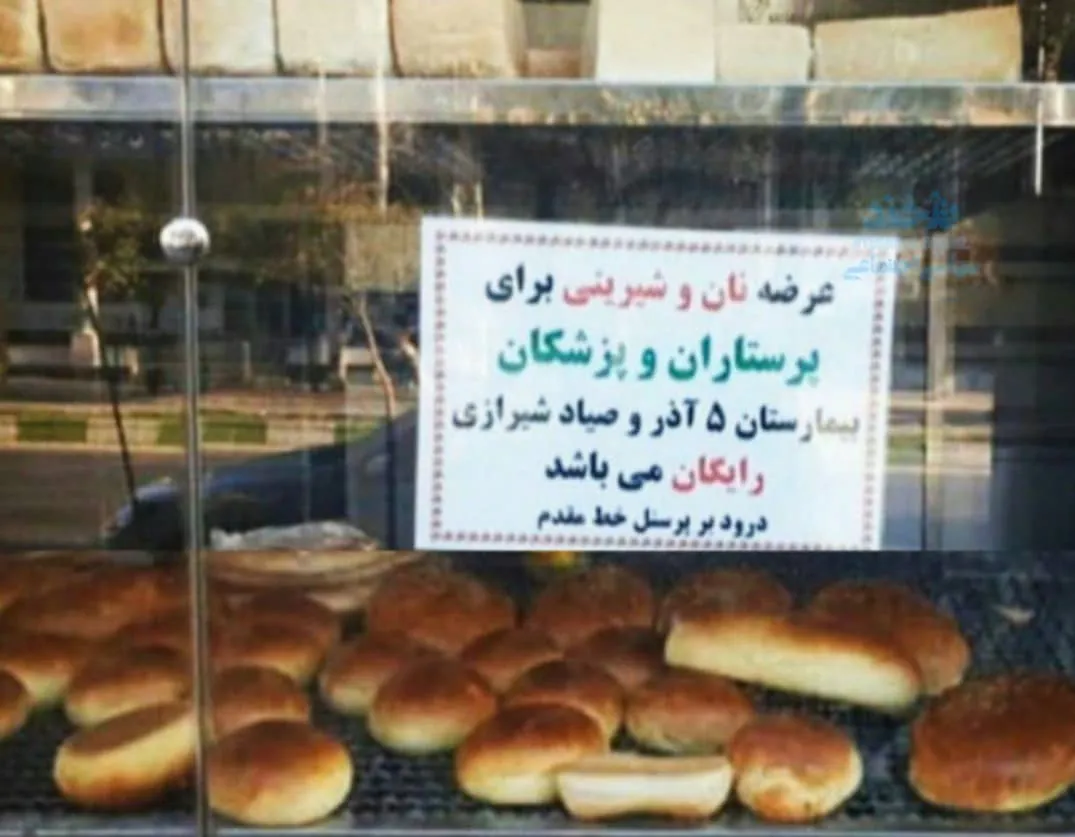 Jennifer reminds us that anxiety is everywhere but people are behaving differently as a basic to their cultural behavior. In Iran, people are trying to help each other despite the rise of prices, stores are sharing free goods in an appreciation to the medical community, and there's no shortage of cleaning products in the shelves of supermarkets. Whereas the news in many western countries is concerned with the shortages with which they're facing and so, you might not be able to find all the things you want.
In a reference to The Intercept, we can say that Trump's sanctions are multiplying the negative outcome of coronavirus both on people's health and state of mind. Although the US government has officially excluded humanitarian imports from sanctions, it has practically charged medical companies that sold medical supplies to Iran formerly. Therefore, the whole process has had a devastating effect on the people and the medical community. The weight of this epidemic has multiplied on their shoulders since they can't even get the raw materials for manufacturing drugs. Other countries like China, Russia, and the UK are calling on America to lift or at least ease Iran sanctions. As the number of infections and deaths is rising in Iran, the Uk parliament has launched a petition to suspend the sanctions against Iran during the coronavirus pandemic. The government will respond to the petition if it gets more than 10,000 signatures and fortunately the signatures have reached to the number of 11,565 until now.
Although Jennifer points out all ugly deeds she witnessed in the first week including shortage of medical masks and the rise of prices in more demanded goods of the day like garlic and ethyl alcohol, she highlights the self-sacrifices and high morale of Iranians even under such pressures and a huge number of infections. She believes that people care for each other in Iranian neighborhoods and they believe they should help each other with all they have, though it's not much.
Is that True?
Not only Iranians, but all the people in the world are horrified by the pandemic suffocating life on earth; however, Iranians are trying to cheer up each other, although they're far from each other at their home. The hard-working nurses and doctors tried to show their energy and happiness by sending their films while people know they're exhausted and weary on the front line.
People are voluntarily disinfecting ATMs, distributing plastic gloves among the garbage collectors and homeless people. Pharmacy students are making disinfection solutions in university laboratories while Chinese language students of Tehran University translated Chinese articles on the virus into Farsi (Persian). People are making homemade masks and full-body protective clothes for health care workers without expecting any payments. They are all together standing and helping each other to secure themselves from this pandemic. They value their own health although it overlaps with festivals like Charshanbeh Soori and Nowruz, their most important festivals and celebrations. People are celebrating these events in their houses and share their positive feeling with their friends on social media with the hashtag #wewilldefeatcoronavirus below their posts.