Iranian Carpet is not only the highest quality carpet in the world but also a piece of art that manifests a nation's long history and culture. Every pattern has its own story to tell, and every knot can take you back to a moment full of light and color.
Whether you are an artist, a collector, a traveler, or someone who wishes to add a beautiful and precious item to his home, a Persian carpet is undoubtedly high on your list of priorities. However, you may face difficulties or quickly get confused when it comes to purchasing a Persian carpet due to its diversity and the huge market that represents it. There are many bazaars for carpets worldwide. Each city has its own traditional way of weaving and materials, and all these can lead to facing different prices and qualities. That is why in this blog, we intend to give you a practical guideline on buying the perfect Persian carpet and also show you an easy way to add this beautiful and precious item to your home or office easily at the end!
Two Important Factors That Show Quality; Knot Count and Material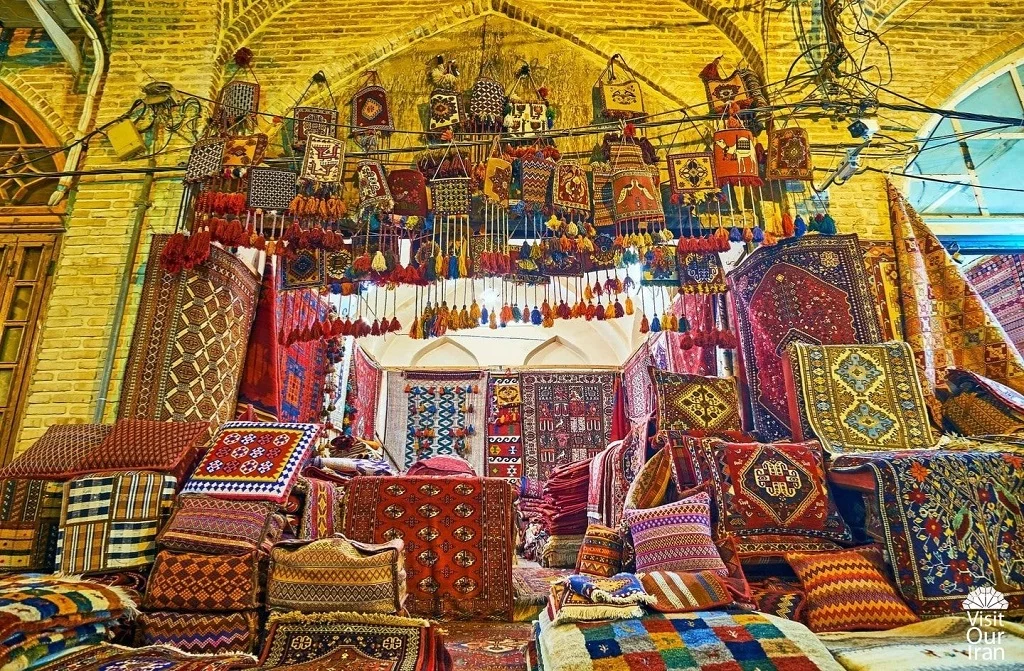 One of the first factors to determine a high-quality carpet is the number of knots being used in it. As a traditional Persian carpet is handwoven on a loom, the number of knots and their density play an essential role in the carpet's final look and quality. A high-quality Persian carpet has at least 120 knots per square inch, and the knot density can go as high as 300 knots PSI.
You can always ask the carpet sellers about the knot count, but to look more professional, you can also turn the rug over, and by way of looking at the knots, you can see their density. You must be able to easily see and track the patterns of the carpet from the back as well as the front of the carpet. Moreover, the well-organized, clean knots will show the high quality of the carpet.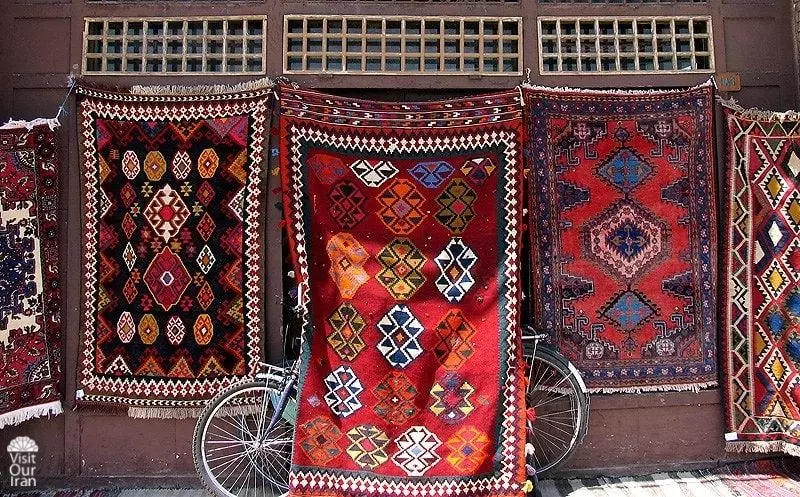 The second important factor is the material. These handwoven Persian masterpieces are typically made of wool, silk, or both. Wool is the most commonly used item in Persian carpets, and its quality depends on the breed of the sheep as well as the climate and the when and how of the shearing. Silk allows more knots per square and lets the pattern be more precise, and has a shiny finish. Some of the silk carpets are made to be hung on the wall instead of the ground, like a painting. However, when it comes to strength and endurance, silk carpets are not comparable to wool carpets.
Find Your Pattern and Style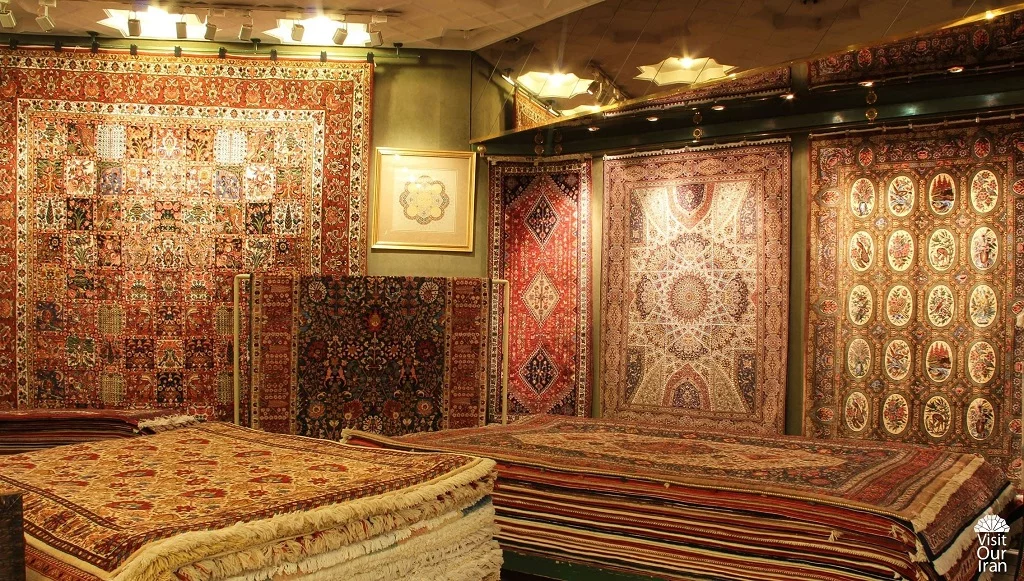 Persian carpets come in various forms and sizes. Many cities in Iran are famous for traditional carpet weaving, and each one has its own unique style, pattern, and quality. The colors also can vary from one city to the other. As a result, one of the most important factors to consider while buying a Persian carpet is getting familiar with all the patterns and colors and finding one that suits you the most.
From Tabriz which is famous for its fine silk carpets with very precise patterns in different sizes to mainly wool carpets of Naein, from Qom's silk flower carpets to Qashqai nomadic patterns; when it comes to Persian carpet, you have a wide range of choices. The traditional patterns are not the only patterns you are going to find. These days Persian carpets are entering a new era as there are many modern designs that the carpet weavers are adopting. Yet, among the traditional designs, you can also find diverse patterns that can easily suit your modern environment as well. These days many young people or businesses who wish to show their tendency toward modern lifestyle use nomadic Persian carpets with their geometrical designs.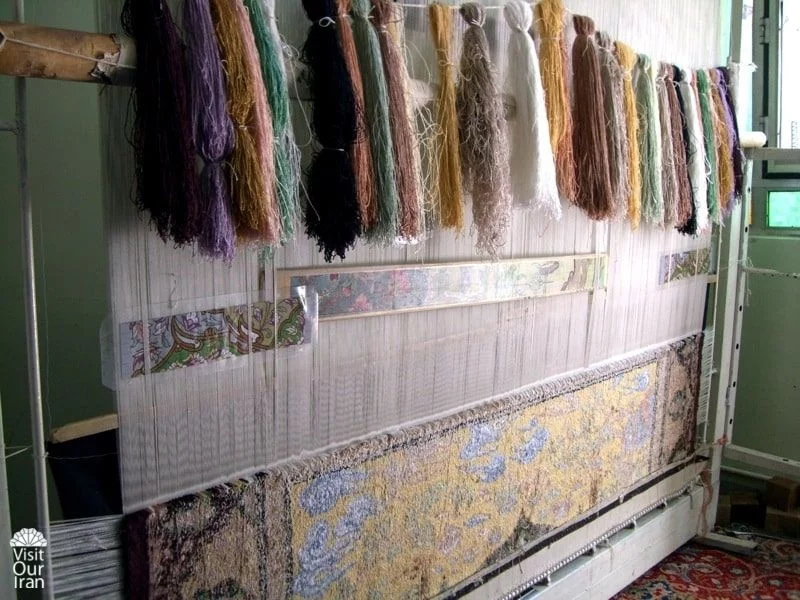 Moreover, handwoven Persian carpets have natural colors as their material comes from natural dyes. It is better then to look for the most natural colors, the red and yellow of pomegranates and the blue of the indigoes.
Set Your Budget and Usage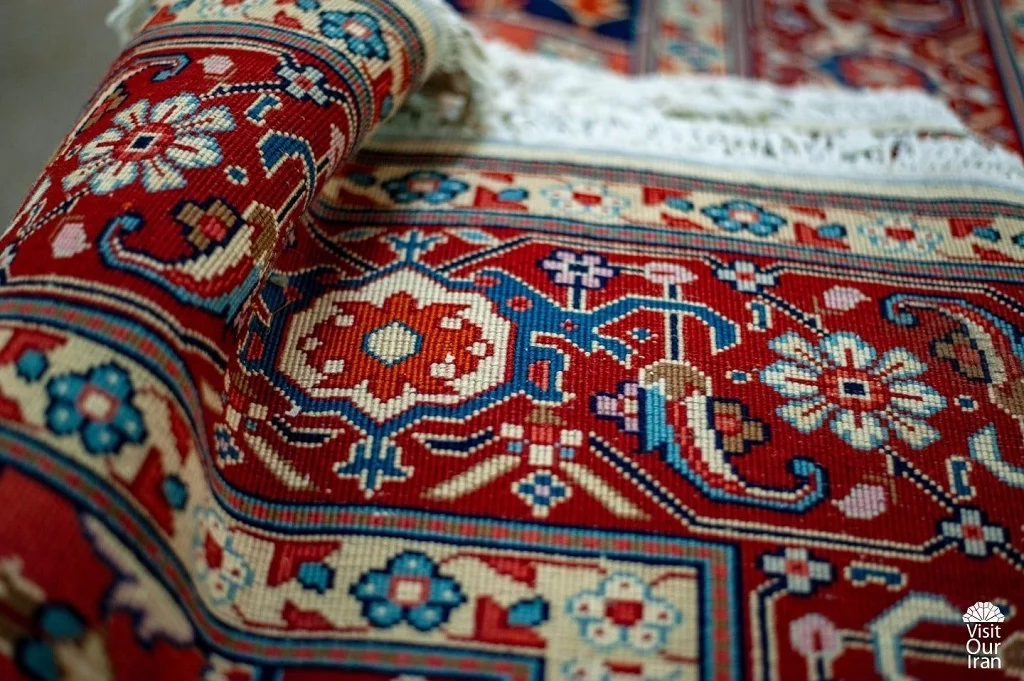 As diverse as the patterns, designs, and the texture of Persian carpets is the price for each piece. Among the most important factors influencing the price of a carpet is the material used in weaving it, the size, and the knot count.
As you may have already guessed, silk carpets have a higher price compared to the wool carpets because wool is more readily available and easier to achieve. Also, the larger the carpet, the higher the price! Persian carpets can be the ultimate luxury product, yet worth it. That is why you need to get prepared before purchasing one; you can gather all the information you need by consulting us.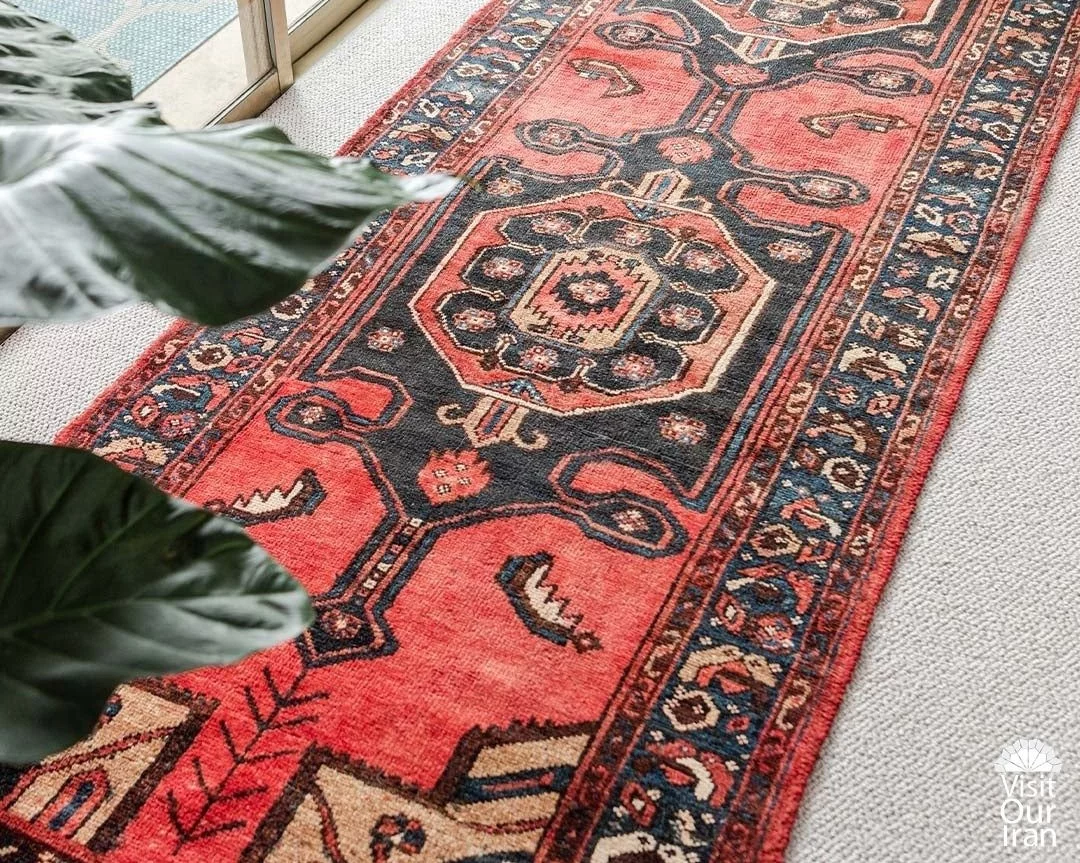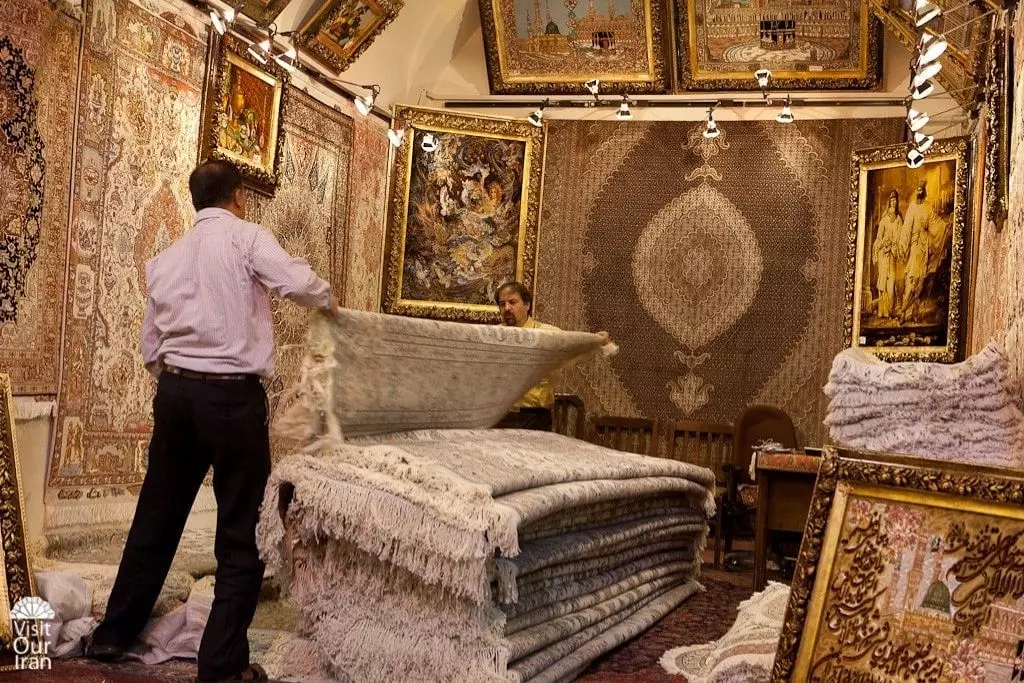 It is important to know where you want to put the carpet and how you want to use it. Moreover, you need to find a carpet that suits your lifestyle. Persian carpets come in different shapes and sizes, so pay attention to the size of the room you want the carpet for and choose one that suits it. For families who have children, wool carpets are the best choice due to their fine and soft texture. Wool carpets are also more practical and durable, and they can handle a larger food traffic.
Silk carpets have more precise patterns and are mainly used for decorative purposes due to their fine and tender nature. Many silk rugs are treated like paintings and are hung on the walls.
The Pros of a Traditional Carpet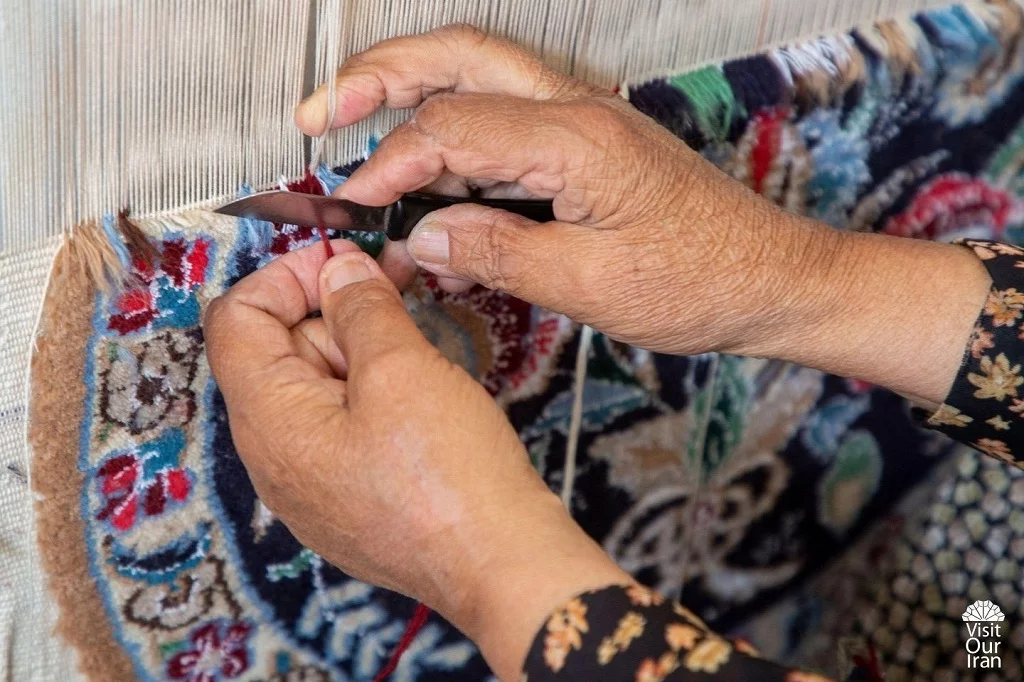 The material used in a traditional Persian carpet is always natural. The fiber and the thread have a much lower percentage of nylon compared to the machine-made carpets, so they are easier to clean as they attract lesser amounts of dust, hair, and fibers. These materials are also flame-resistant compared to the chemical elements used in machine-made carpets, which tend to give off lint.
As we mentioned earlier, the colors of the Persian carpets come from natural dyes. This factor, alongside the natural material of these carpets, makes them the best choice for people who are allergic and also for families with young children.
A Persian Carpet Is a Piece of Art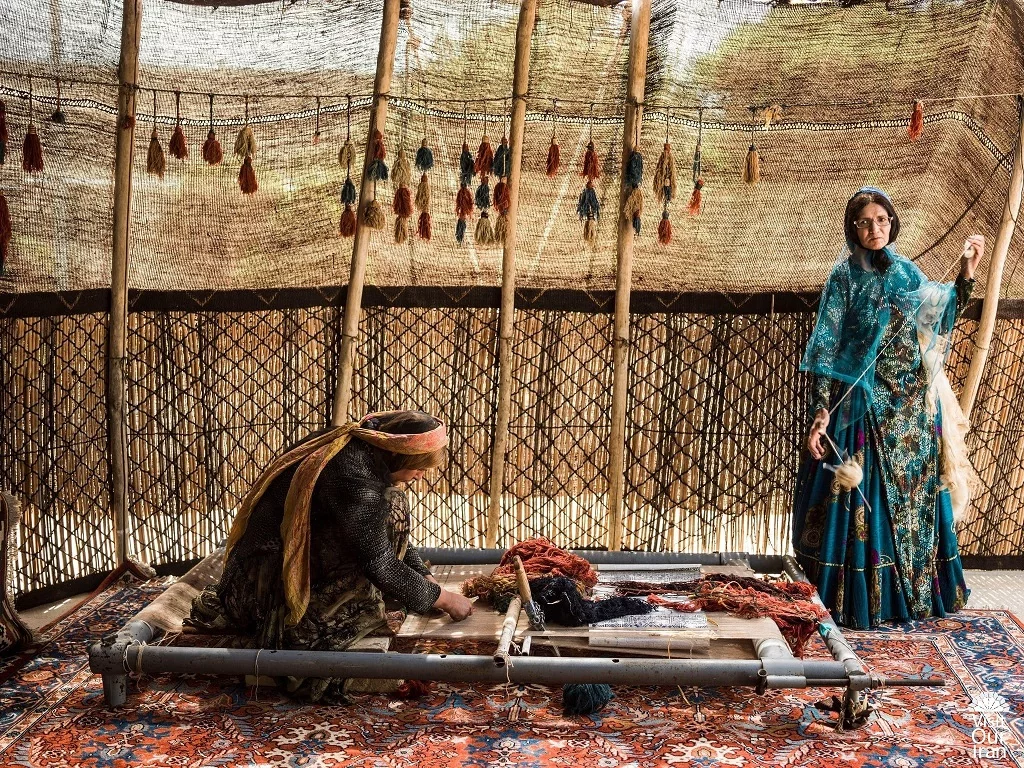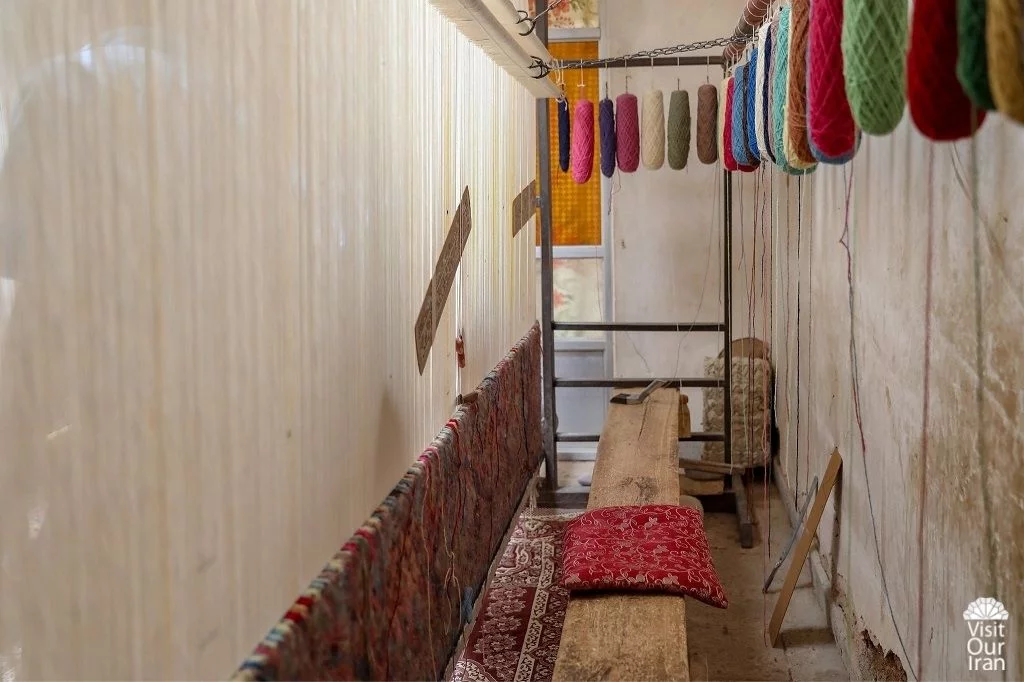 Handwoven Persian carpets are the result of many hours of work; men and women sit in front of the loom for hours and tie each knot by hand, creating the patterns and designs. Each pattern has its own story to tell; a beautiful example can be the nomadic carpets of Qashqai. The women of the Qashqai tribe weave their dreams and visions. They do not follow a prescribed pattern as they get their ideas from nature and their everyday life. That is why it is hard to find an original Qashqai carpet that completely resembles another one. In other cities, many carpet designers spend hours drawing different patterns, shapes, and designs for various carpets. You can also buy special cushions made of carpet; this new trend lets you add lots of color and diversity to your environment. A Persian carpet is indeed a piece of art in which thousands of years of history, culture, and tradition come together with long hours of work and finishes with a product that can be with you for decades and even more.
The Surprise at the End; We Can Help You Get Your Persian Carpet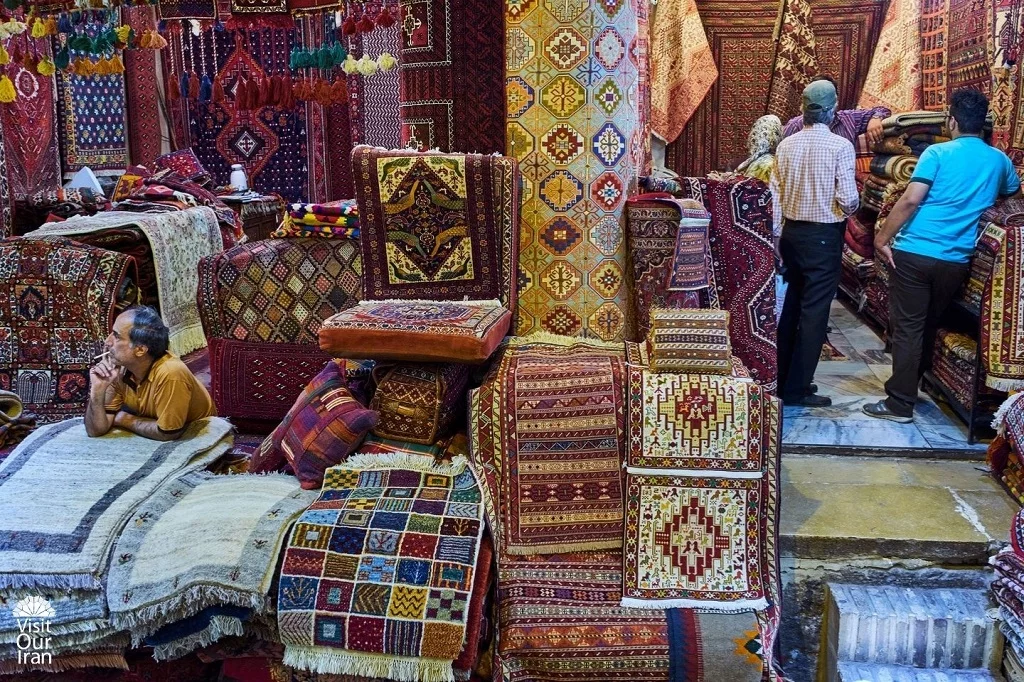 In Visit Our Iran, we always look for ways to introduce our beautiful country to the world. However, we always try to find new routes to help our audience have a unique experience and get what they want.
If you wish to purchase a Persian carpet, you can contact us, and we will introduce you to carpet sellers and importers. We can also help you get your beautiful Persian carpet delivered.