Traveling to a land so vast with different nationalities and religions living together under one roof for a very long time means you will have the chance to experience a very different, delicious and diverse food culture when you visit Iran. Azaris, Kurds, Arabs, Baluchs and more with different religions such as Islam, Christianity, Judaism and Zoroastrianism have lived together for centuries in a vast land called Iran. do not forget to test Iranian foods.
From east to west and north to south, despite sharing some basic similarities, every region, every city and every province of Iran has something unique to offer. The city of Rasht in the northern part of Iran is one of the cities of the country which is listed in UNESCO's list of creative cities in terms of its unique food culture.
Also in this blog, you are invited to the house of Iranians, you are sitting by their tables and they are offering you their special food; while giving you information about what you are eating. Hope you enjoy the ride!
Want to know more about the delicious Iranian cuisine? Taste Iranian Hospitality in Their Foods and Drinks. Discover all over Food and Culinary Tours here.
Isfahan; a historical city with a delicious twist
Isfahan is in the list of anyone who wishes to visit Iran. This city proudly carries the nickname of "half of the world". I remember reading in a book that a French tourist in the seventeenth century after visiting Iran and Isfahan had written that Isfahan is half of the world, just like the other half being Paris.
Isfahan had been the capital of Iran for many years in the past centuries and thus is home to different ethnicities and religions. Among all the attractions in Isfahan, the food culture is quite exclusive and has many things to offer.
Khoresh is a kind of topping, and one of the most famous types of food in Iran. Although Khoresh is usually eaten with rice or bread as a part of the main course, Isfahan has a special kind of Khoresh which can also be eaten as a dessert. This special Isfahani food is called Khoresh Maast, meaning the Yogourt khoresh. As you can easily guess the main ingredient is yogurt, in this case, full-fat yogurt. Other ingredients used are meat, barberry, walnut, pistachio and almond slices and of course saffron.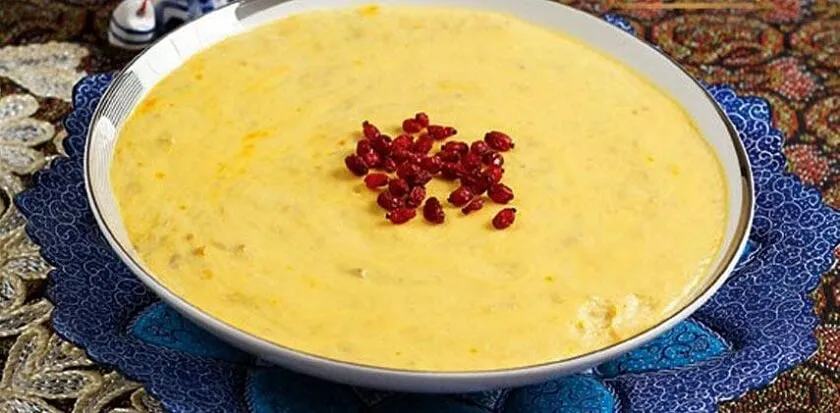 Another famous food of Isfahan is Beryooni which you can find in Isfahan's old Bazaar specifically. A typically Isfahani food, its ingredients include the sheep's cuffs' meat, lungs, onion and aromatic vegetables such as mint, walnuts, and condiments such as salt, black pepper, cinnamon and of course saffron.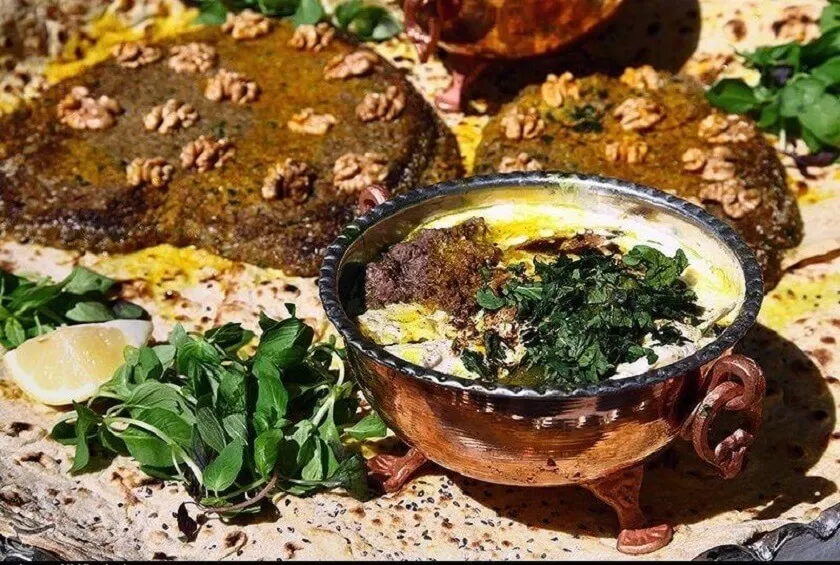 It is not just food that we intend to tell you about here in this blog. Among desserts and sweets, Isfahan is famous for its Goosh-Fils. Goosh-Fil is a kind of doughnut made in the shape of an elephant's ear, and this is where the name comes from. Isfahani people usually eat it with Doogh, a sour drink made of yogurt.
Shiraz: a "Sweet" Culture
Shiraz, a huge historical site itself, it also has a very delicious food culture. The province of Shiraz includes mountains as well as plains, so different kinds of flowers and vegetables grow there and also the wildlife of the province is typical to itself. It provides the food culture with lots of ingredients; thus a very rich food tradition lives in Shiraz.  One of the most famous Shirazi dishes is Kalam-Polo Shirazi. As its name means and suggests, it is a kind of rice mixed with cabbage and is usually eaten with meatballs.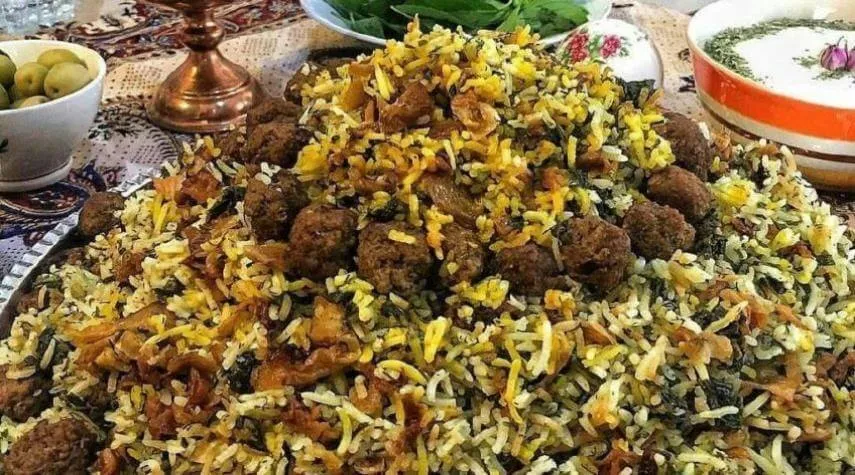 A kind of soup is typical to the people who live on the southern side of the Zagros Mountains which is called Ash-e-Kaardeh. It is made of a special plant that grows on the hills of Zagros Mountains, Biarum Bovei. Other ingredients include wheat and rice.
When you visit Shiraz, do not forget testing a special dessert, Faloodeh Shirazi. Very thin specially made noodles are usually eaten with lemon juice or sour cherry's syrup. This dessert is served cold, so it has ice in it.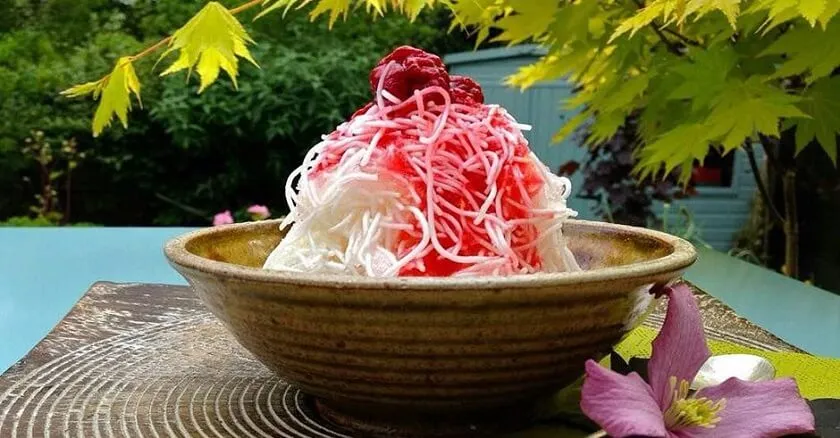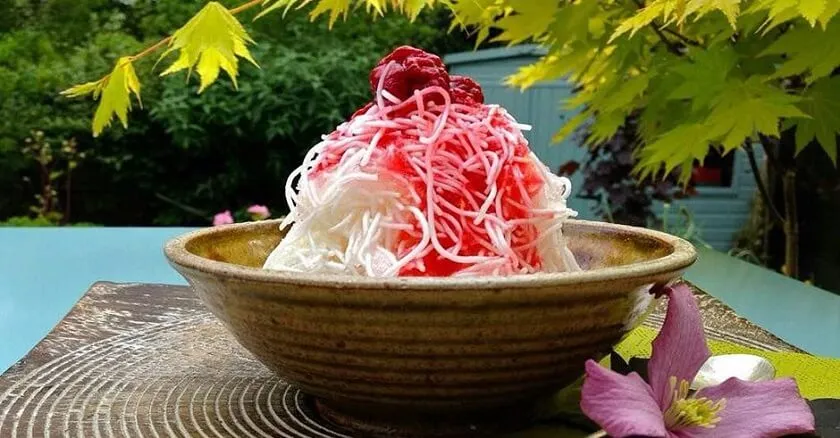 1 Destination; 5 Hours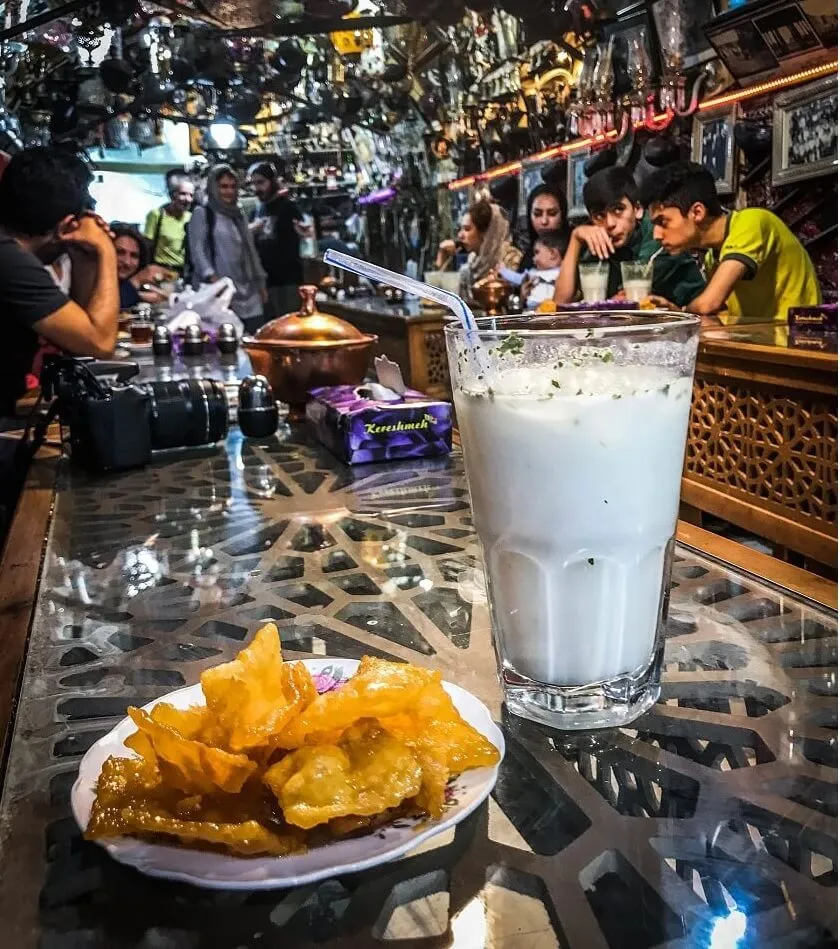 Taste the True Heart of Isfahan Cuisine
1 Destination; 6 Hours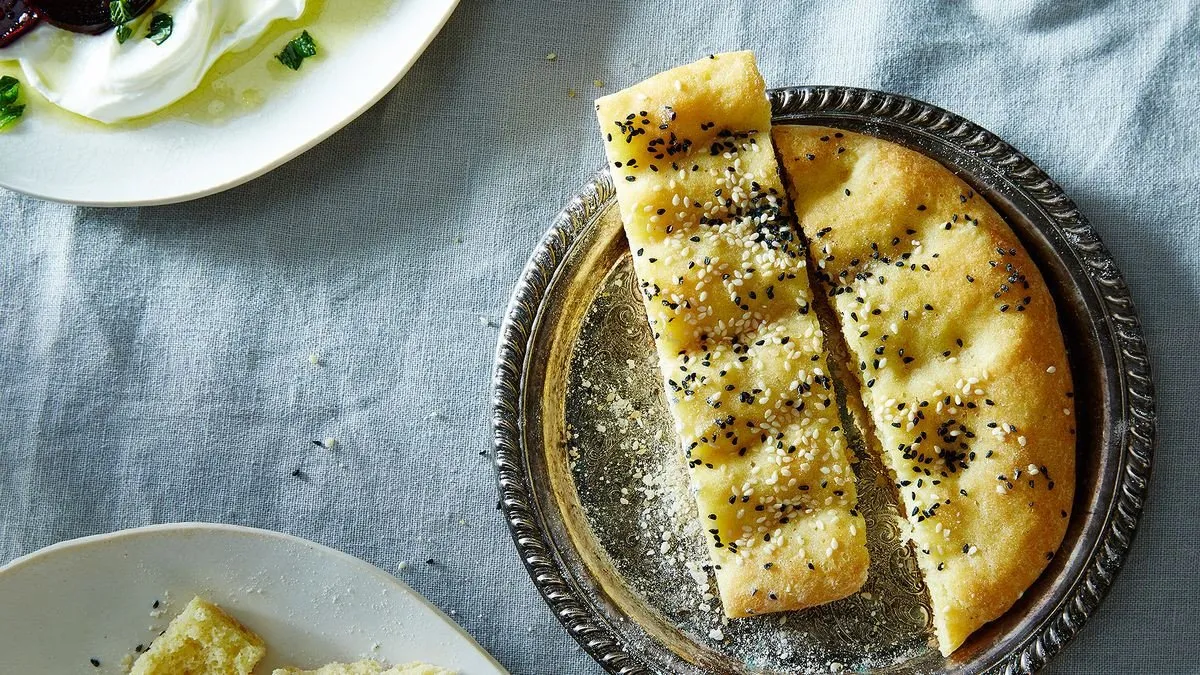 Take a Culinary Journey in Tehran
1 Destinations; 6 Hours
Mashhad: Iranian Foods for Thought
Many people visit Mashhad as it is one of the holiest cities of Iran, it hosts the shrine of the eighth Imam of Shia's. Also, it is the home of one of the most famous Iranian poets, Ferdowsi. However, the food culture of Mashhad is also very rich.
When visiting Mashhad, make sure you eat a special kind of kabab, Shishlik. Made from the sheep's ribs, the origins of this food may go back to the Azari part of Iran as does the name of this food, but nowadays it is a typical food of the city of Mashhad from the Khorasan district in the northeast of Iran.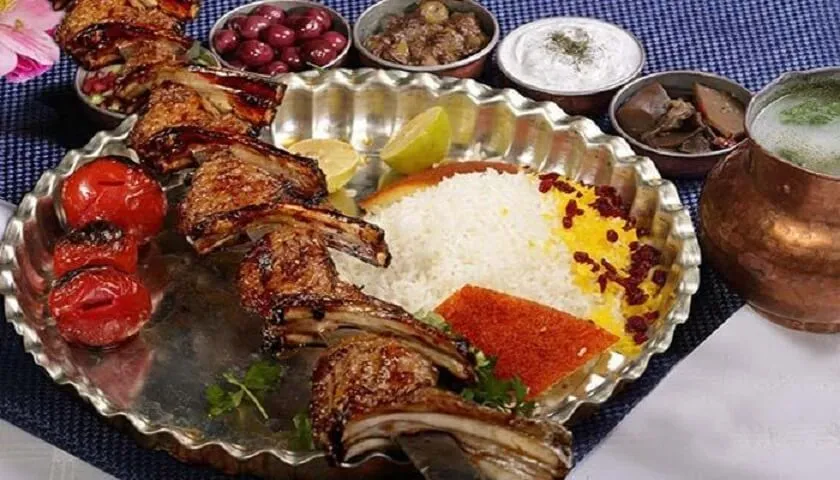 People of Mashhad are also known for making a special kind of Tah-Dig (the rice that remains at the bottom of the pot and has special recipes itself). This kind of Tah-Dig is called Tah-Chin. Usually they mix boiled rice with yogurt, saffron, and egg. Also, chicken and eggplant are added to the layers of Tah-Chin.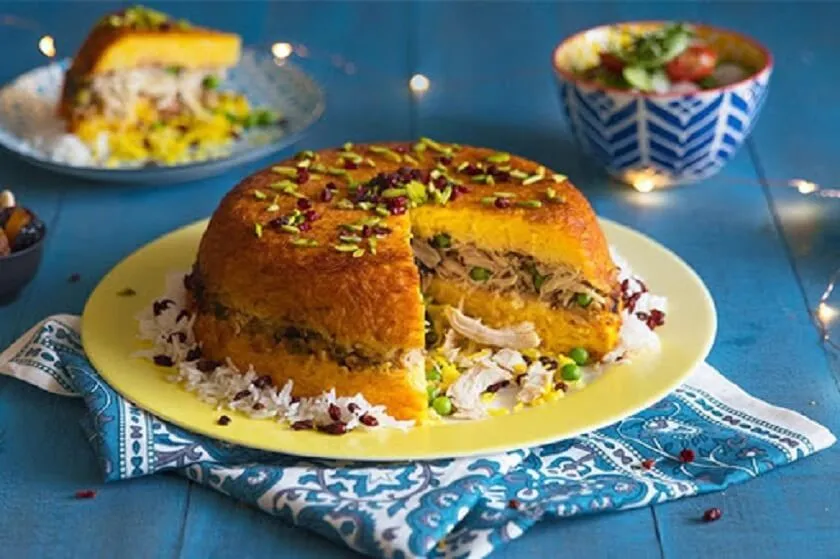 A special dessert of Mashhad is called Digcheh-Mashhadi. It is made of boiled rice, milk, rose water, sugar, saffron, and cardamom. The final product looks like a cake which is usually decorated with pistachio slices. It is in the holy month of Ramadan that the people of Mashhad make this special dessert.
Khorram-Abad, Lorestan: Western's Taste
The province of Lorestan, the home of the Lor people of Iran is famous for its natural and historical sceneries, and its very kind and warm people.
When you visit a home in Lorestan or one of its many restaurants, one of the special cuisines you see is Berenj-e-Haft-Rang, the seven-colored rice. This kind of rice is colored by natural food colors and different types of toppings such as almond and pistachio slices, barberry and many others, and is usually eaten with roasted chicken. The design of this dish is very exclusive and beautiful, mostly the geometric signs are applied on the surface to the different colors of rice.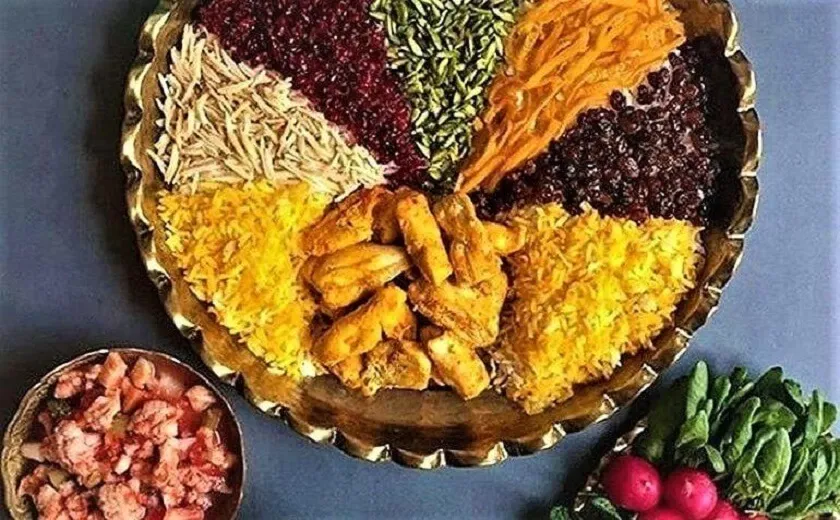 One food item always presents on a Lorestani table is the jam. Different jams made of different plants such as eggplant, pistachio or carrot are an essential part of their tables.
Mazandaran: Never-ending Variety of Food
On the northern foothills of the Alborz Mountains, the district of Mazandaran borders the Caspian Sea. A traveling destination for many Iranians during holidays, Mazandaran also has its own food traditions.
We can mention Shami Mazandarani as one of them. It can be eaten both as a starter and a main course, these meat-based slices are fried in oil and have local vegetables included.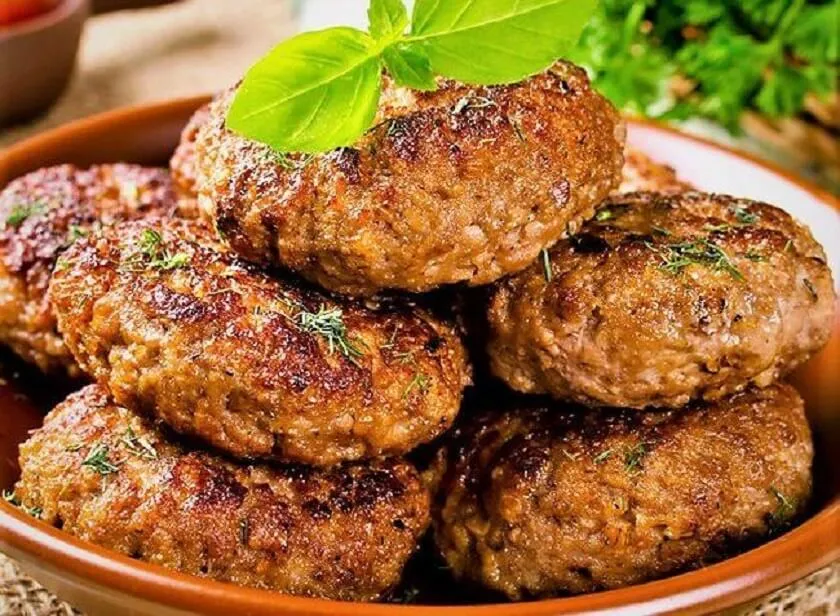 Those who live in Mazandaran use a lot of pomegranate in their food, and one of these cuisines is called Morgh-e-Torsh, the sour chicken. It is soured by adding pomegranate and other vegetables local to this part of Iran. It is usually eaten as a Khoresh with rice.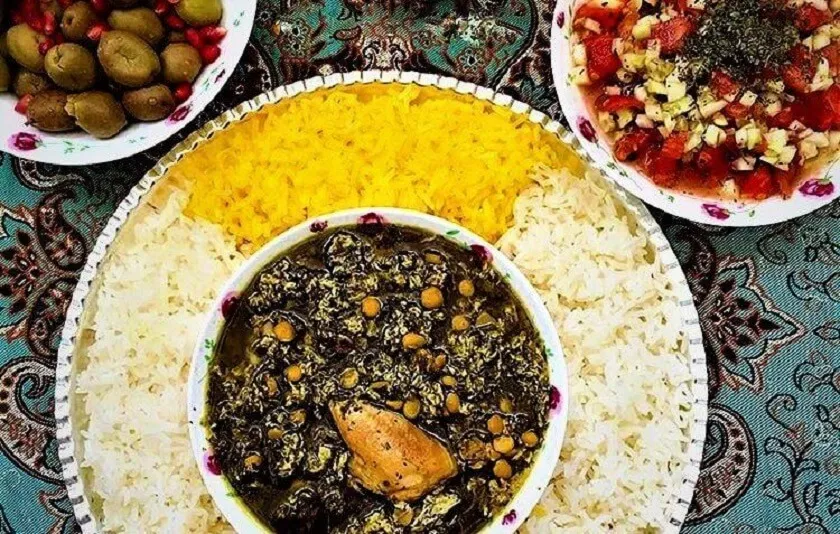 There is a side dish which can be considered as a dessert as well in Mazandaran which is called Naz-Khatoon. The main ingredient in Naz-Khatoon is eggplant and green aromatic vegetables, and it has a kind of sour taste as well.
Kurds: A Rich Culinary Culture
Iran hosts a huge number of the world's Kurds for millenniums. As an essential part of Iran's culture, heritage and population, Kurdish cuisine is very well-known and accepted in different parts of Iran. One of the most famous Kurdish dishes made especially in the city of Kermanshah is Khoresh-e-Khalal. Its name means the Khoresh of Slices. By slices, it means almond slices. Other ingredients include barberry, meat, and rose water. A luxury food usually served in weddings or ceremonies like that, this kind of Khoresh is also eaten with baked rice.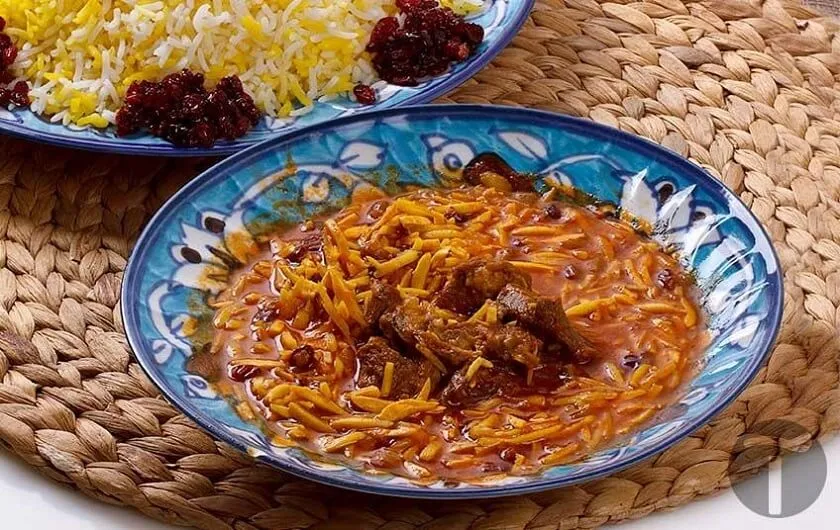 A special kind of soup made in all of Iran but essentially important to the Kurdish people is Ash-e-Tarkhineh. Tarkhineh is a kind of compact extract of wheat and barley. Aromatic vegetables and grains will be added to this Ash (soup) and it is mostly served in winter.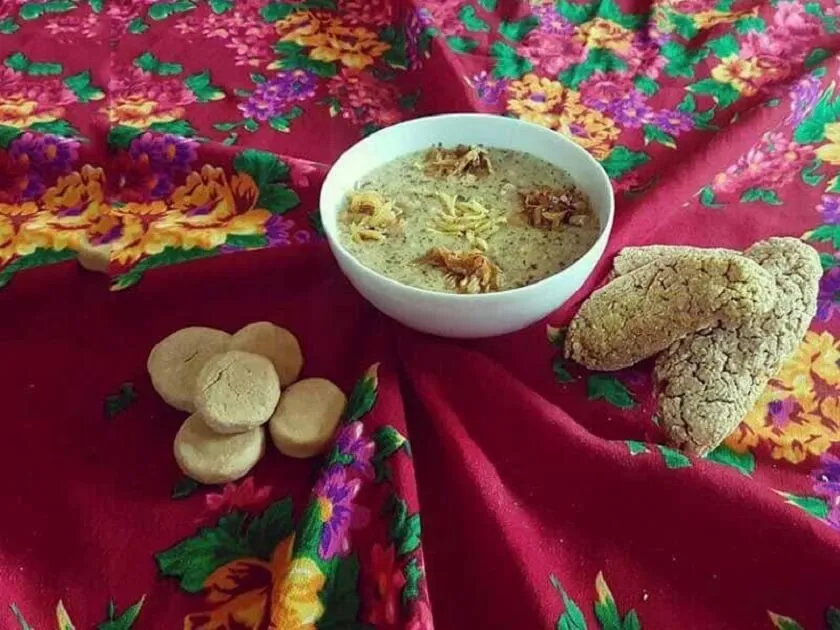 The world's oldest snack is made in the Iranian Kurdistan by the name of Kalaneh. Kalaneh is a bread filled with fillings such as wheat flour and honeysuckle called ivy in spring and onions in winter. Although it can be eaten alone, most of the time it is eaten with Ash (soup) in Kurdistan.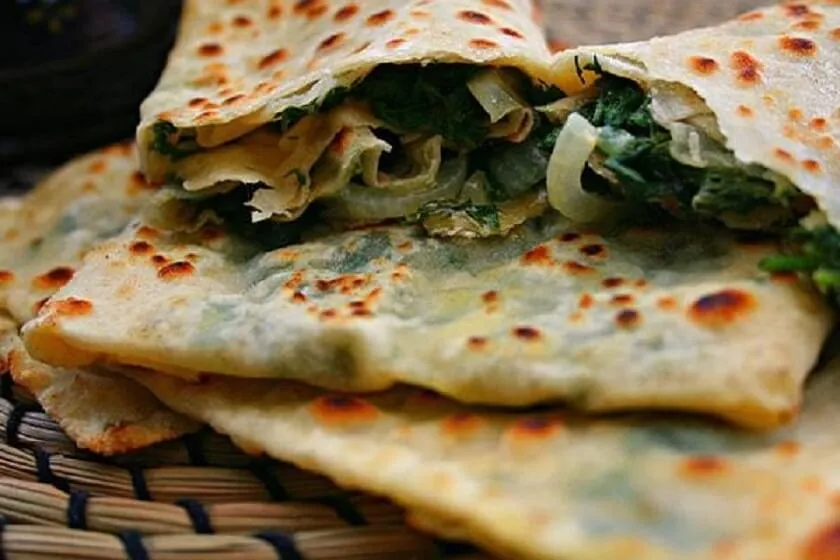 Azaris: Tasty meals and Chai Culture
In the northwest of Iran, the Iranian Azerbaijan is located. The Azari people of Iran live in different provinces but share many things among themselves, and they have an exclusively delicious food culture.
It is in the city of Tabriz that we will be able to taste one special food, Koofteh Tabrizi. This cuisine is made with rice, cotyledon, aromatic green vegetables, onion, eggs and tomato juice. Koofteh-Tabrizi is usually 9in the shape of a big ball, and if someone is able to make it in a way that this ball does not break, they are considered as specialists in making this food.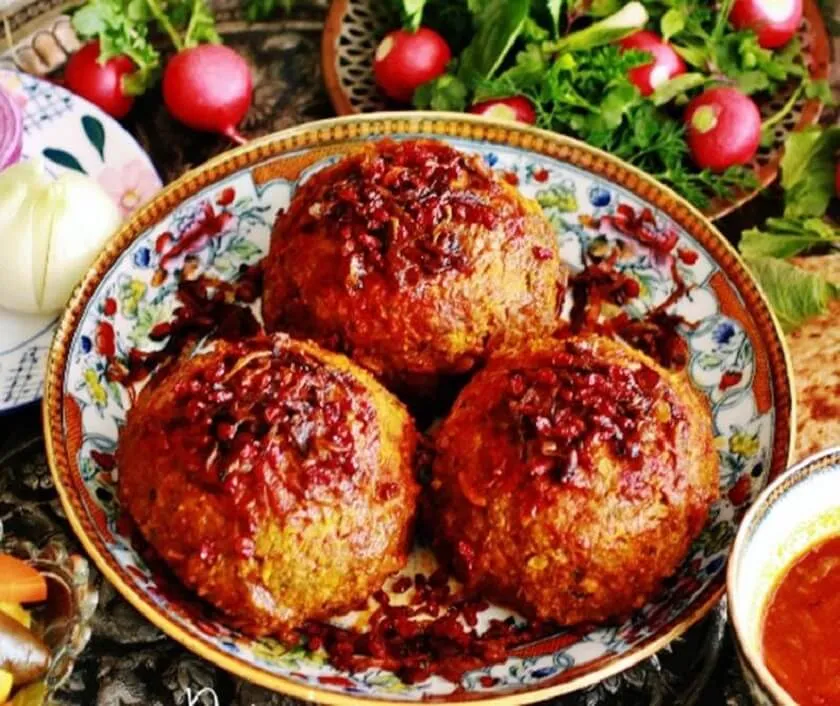 Another city that hosts a large number of Azari people in Iran is Ardebil. One special food of Ardebil is Ash-e-Doogh. A kind of soup made with pea, yogurt, aromatic green vegetables and garlic, Ash-e-Doogh or the yogurt soup is very delicious if you eat it in the cold weather of Ardebil during winter.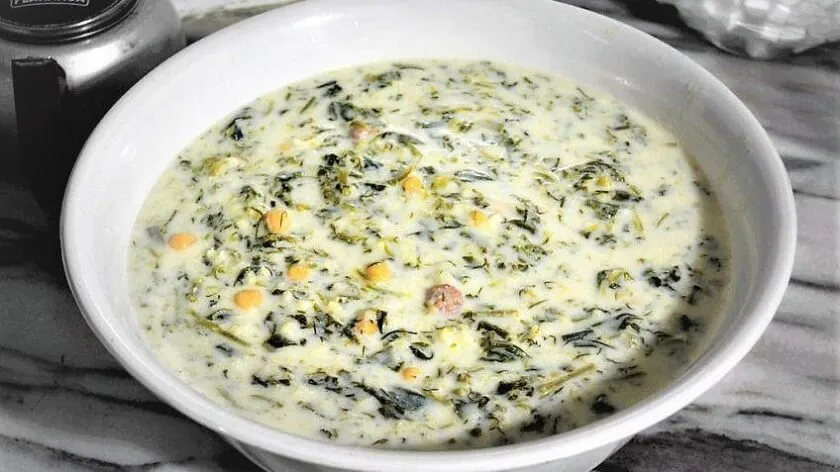 Noghl is a kind of sweet usually eaten with tea. The city of Urmia in the northwest of Iran is known for producing all kinds of noghl. This sweet dessert usually has inside itself walnuts, almonds or pistachios.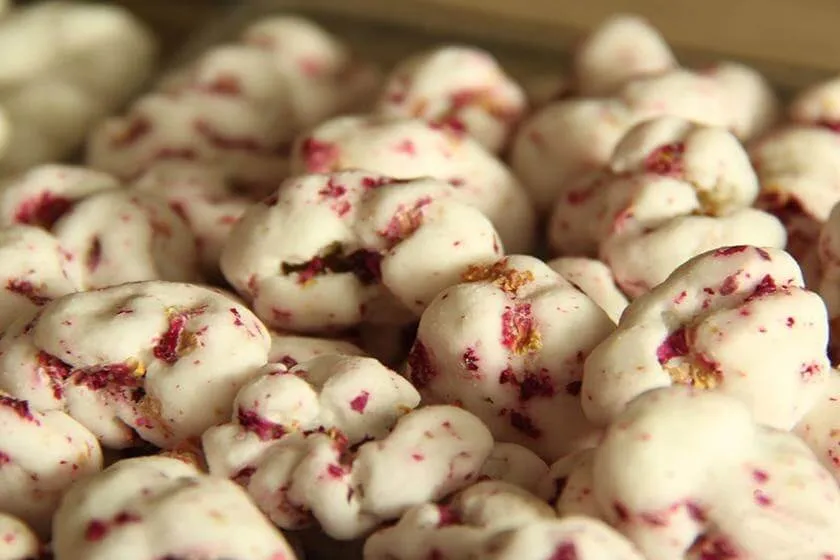 The Southern Part of Iranian foods: A Sea Change
The southern cities and provinces of Iran host a variety of Iranians and Arabs of Iran. Cities like Ahwaz, Bandar-e-Abbas, and Booshehr have a very delicious food culture. In these cities covering the southern part of Iran and bordering the Persian Gulf and the Oman Sea, various cuisines are made, and what they have in common is the use of fresh sea products and also the heavy usage of spices like different kinds of pepper. So if you are a fan of spicy or seafood, this part of Iran won't let you down.
One famous food in this part of Iran is Ghaliyeh-Mahi. Made with fish, green vegetables like coriander and fenugreek, this food is usually accompanied by rice.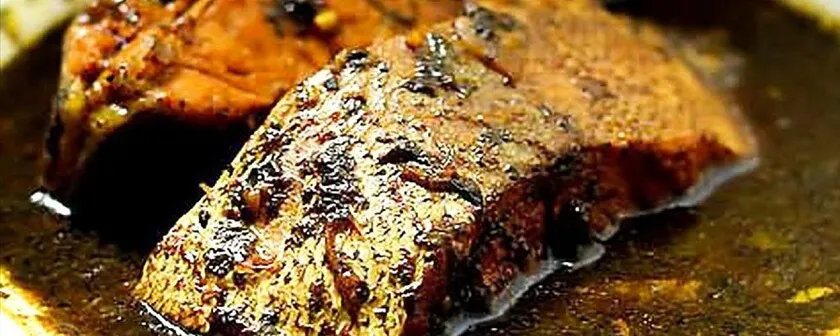 A famous snack in Iran comes from this part of the country. Sambooseh is a kind of donut filled with spicy potato and vegetables, and sometimes meat.
Ranginak is a dessert made in many parts of Iran and is special in the southern parts of the country. Made with date and a kind of sweet cream called halva, this is a very rich dessert usually eaten with tea.
Rasht: Home of the Gilaks
The last but of course not least is the city of Rasht. This city is, as mentioned in the beginning, the home of the unique food and special dishes of Iran; as much as it has been registered on the UNESCO's Network of Creative Cities as a destination prominent for its culinary eminence and variety of delicious meals.
One of these special cuisines is Baghala-ghatogh. Made with a special kind of beans, egg and green vegetables, this is eaten with rice. But the way the rice is baked in Gilan is different and special to itself, and it is more delicious to eat the food of Rasht with their specially-made rice, called Kateh.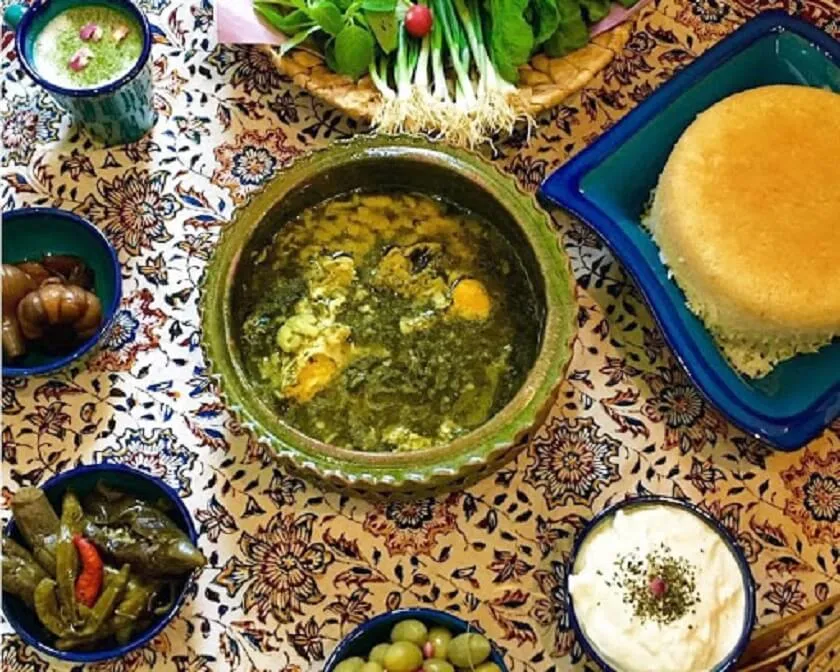 Another famous cuisine of Rasht which can be considered as a starter but can be eaten as a main course as well is Mirza-Ghasemi. The initial ingredients are eggplant, egg, tomato, and garlic. This food has been named after the man who invented it after a visit to Russia and trying to imitate one of their foods.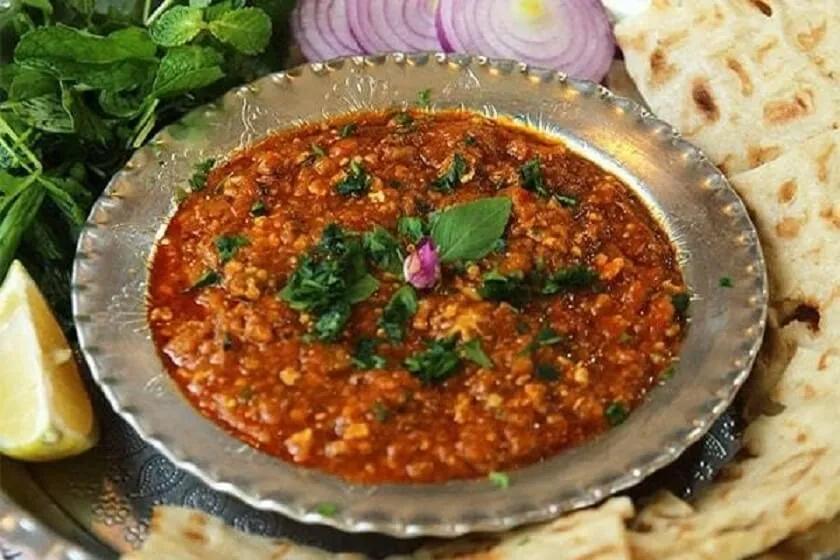 If we want to talk about Rasht's desserts, we can choose two of them, one for being nationally famous, and the other for being made on a very special occasion of the Iranian New Year, Norouz. The nationally famous dessert is called Reshteh-Khoshkar and is made of some kind of noodles that are fried in hot oil. They are usually colored with blue, red, green or yellow food colors and as they add sugar at the end on top of it, they are sweet.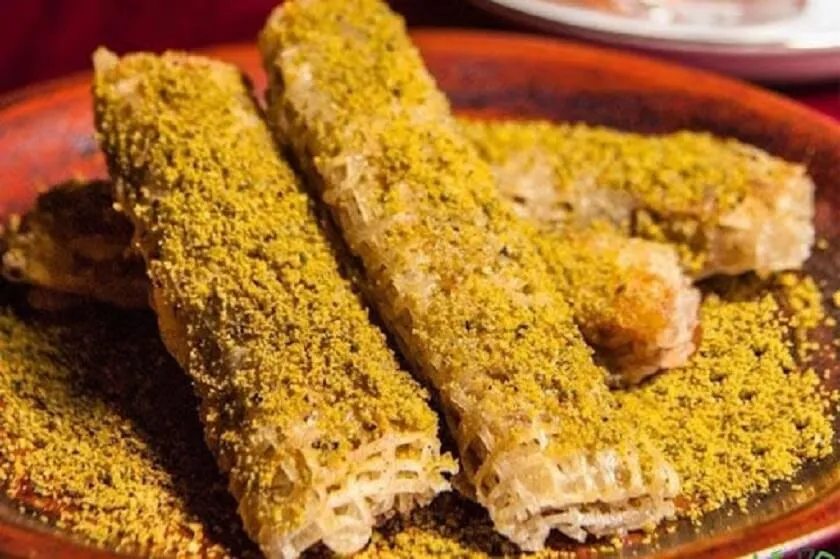 Iranians always make special kinds of sweets and confectionery for their New Year which is known by the name of Norouz. These sweets and confectionaries have common characteristics throughout the country, but some special forms are made in different cities. In the city of Rasht, Dandeko or Halva ziabari is traditionally made for Norouz. Sugar, milk, wheat, and water make a kind of thin dough. And four layers of this thin dough are wrapped around a mixture of walnuts, cumin, and syrup. It is one of the oldest sweets in Iran, and people tend to gather together in large groups in order to help each other in making Dandeko.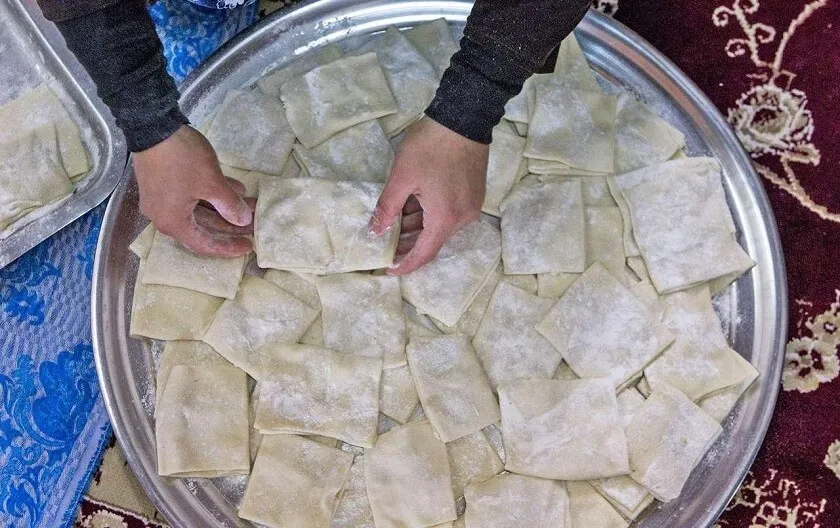 Iran; a Food Table for All
The hospitality of Iranians makes Iran one of the best places to visit in order to try out exotic delicious food. Anywhere you go you will find restaurants offering all kinds of Iranian foods, not only the Persian food but also the world cuisine. Although you may find the special dishes of different cities of Iran in other cities as well, first-hand experience is always the best. So if you are planning to visit Iran make sure you eat each city's special cuisine in that city as we have introduced them to you.
Another notably interesting fact about Iranian food culture and tradition is the side dishes placed alongside different foods. They are as important as the main food and the choice among them depends on different things such as the city you are visiting and the kind of food you are eating. They differ from yogurt to yogurt mixed with different things such as vegetables like mint, walnut or dried flowers like roses. Special green vegetables are also set aside many foods of Iran. There are also different ways to marinate olive in Iran, and they are a special side dish too.
Iranians pay a lot of attention to the combination of the food items they are eating together and one of the questions always asked while making food is if these items go well together and are healthy for our bodies. So if you are asked to eat a food item specifically with something, there is for sure a medical reason behind it and it is good to be obeyed.
Iran looked at from the lens of this blog can be seen as a huge table set for guests with different tastes, full of colors, aromas, and flavors; with hosts smiling at you and inviting you in the warmth of their houses.