As December draws near, all Christians around the world get lost in the middle of joyous crowds in the streets tinted with green, gold, and red. Festivity flows in the stores, and everybody gets excited about Christmas tree embellishments and beautiful gifts, both Christians and non-Christians. At the same time, Iranians are thrilled to celebrate such festivity cheerfully. Although Christians have made up less than 1% of the population of Iran, young boys and girls enjoy this event. Therefore, it is a startling idea to follow their company into those neighborhoods that smell like Christmas from mid-December to mid-January.
Christmas in Iran has its own little story said in exuberant streets of Armenian neighborhoods and the ever-green pine trees in the glimmering white of winter waiting to be sold to the people who are going to design them for Christmas Eve. However, this exceeding alacrity swirls only in bigger cities of Iran and more tangibly in Tehran. Keep company with the most hospitable Iranians and experience the incredibly strange excitement within the society whose dominant religion is Islam.
Here are some of the topics we cover about Christian in Iran in this blog:
1. The Christian Community in Iran
2. How are the streets of Tehran like during Christmas?
3. How's Christmas in other cities of Iran?
4. How is Christmas time in Iran?
5. Santa Claus and his Gifts
6. Iranian celebrate Christmas (in Tehran): how do they celebrate Christmas in Iran?
7. Christmas 2021 in Iran
8. Christmas Video: An Armenian Perspective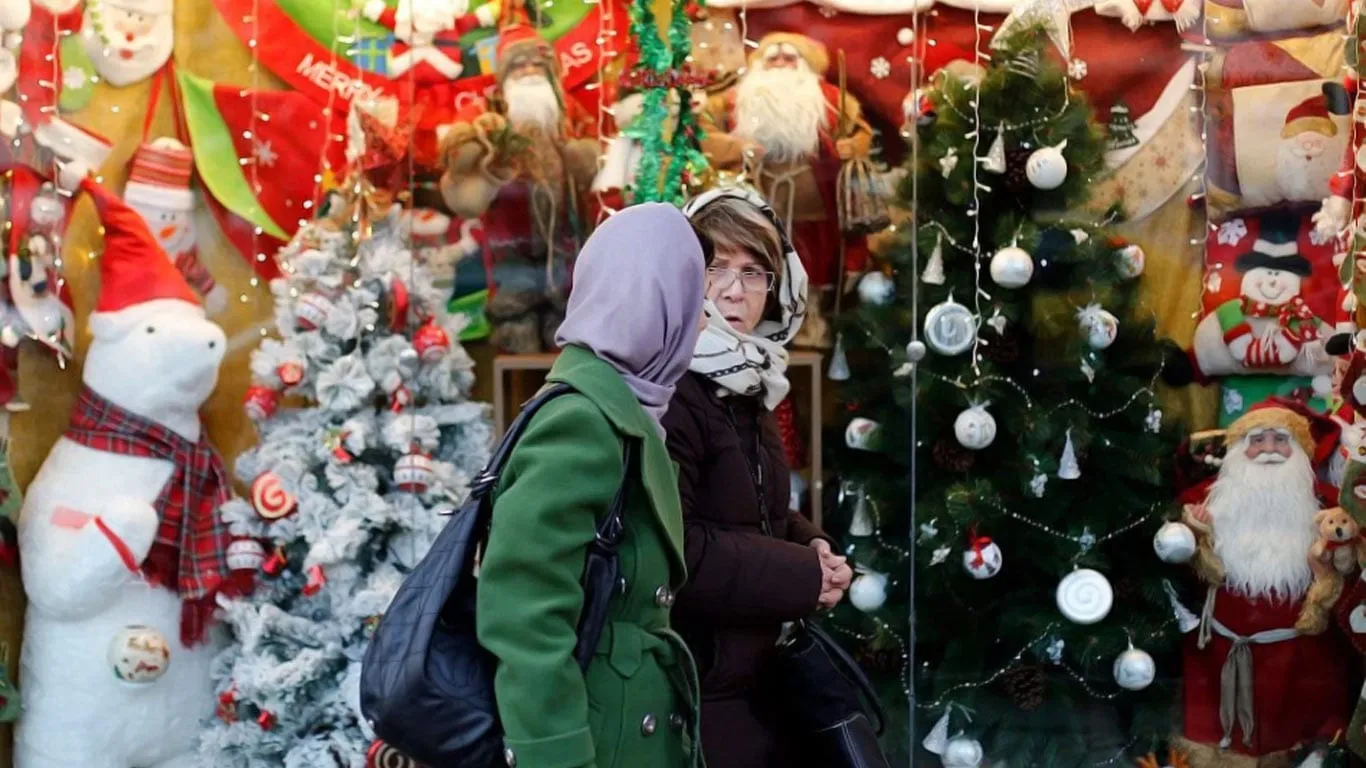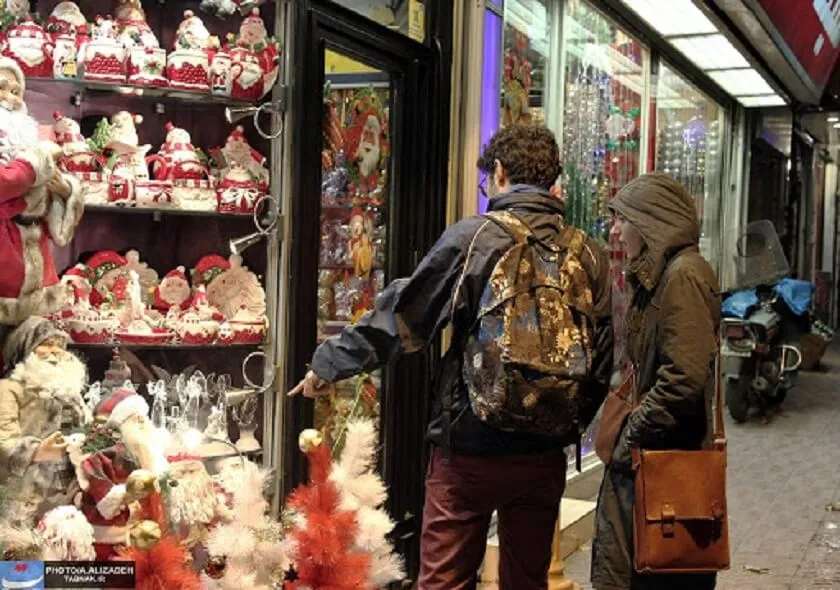 Christmas is honored initially among Christians, and for so long before Islam, it has been celebrated among Christians in Iran. Now, Iranian Armenians and Assyrians celebrate Christmas Eve brighter than ever. Descendants of Armenians and Assyrians, with a population around 350000, have composed a significant part of the Christian community in this mainly Islamic country and resided in small, peaceful neighborhoods of cities like Tehran and Isfahan. For many years, Iran has been the safest place in the Middle East, where people respect Christians and their religion, and they join them in rejoicing their buoyant events. Christians in Iran are either Armenians who follow the Armenian Orthodox Church or Assyrians who follow the Assyrian Church of East. Armenians celebrate Christmas on January 6th when they also honor Epiphany while other Christians celebrate the Nativity on December 35th. However, the warmth and gaiety of this festive event breaks through the cold of winter during the last month of the year and absorbs almost everyone.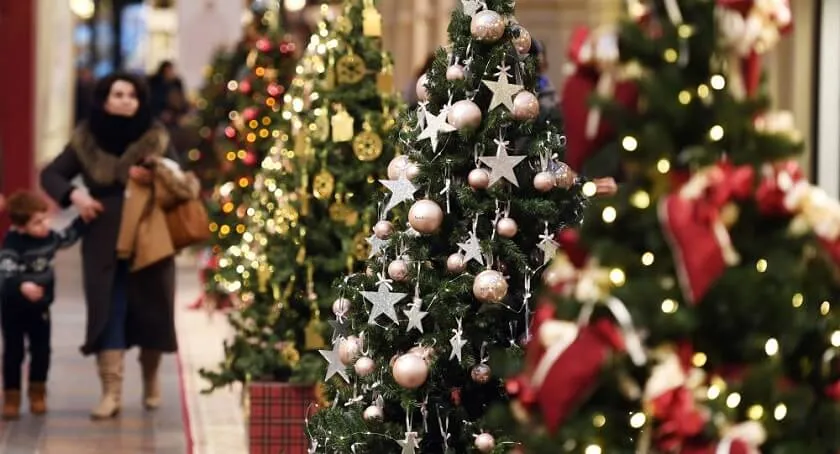 Oh, if you think that Christmas celebrations in Iran are only limited to grand hotels, and there's no single place where people can gather under the rope lights in streets and take a deep breath of joyful New Year, you're wrong. Walk all around the capital city, and you'd be enchanted by the casting lights behind the small-scale showcases of the shops. Decorated Christmas trees with their red and green ribbons and small golden balls twinkle in your eyes. In more prominent shopping centers, especially those in northern parts of Tehran, Santa Claus, or Bābā Noel (as Persian people call him) welcomes you at the main entrance.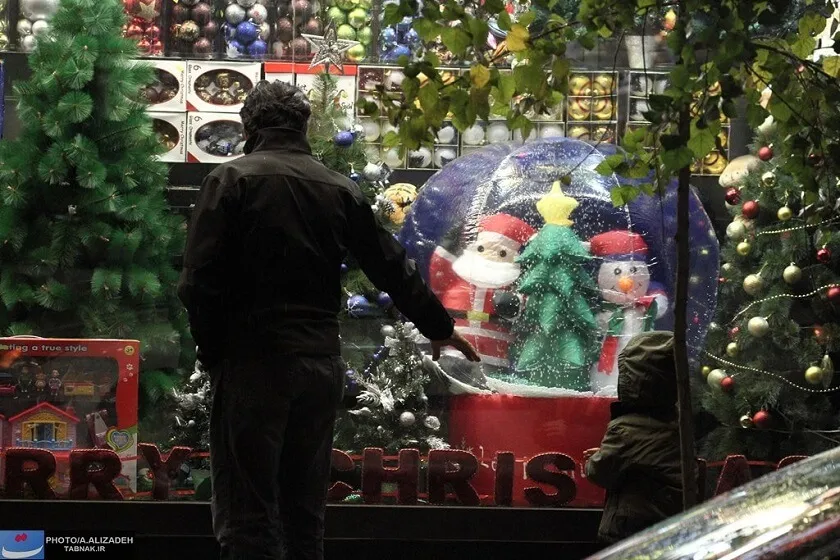 And finally, as you stroll the streets in Christian neighborhoods of Tehran, you see people busy with purchasing Christmas trees and its symbolic decorations. Children with their smiling faces are helping or better say forcing their parents to buy those kinds of decorations they like themselves in Mirzaye Shirazi St. so that they get to create their own dream Christmas tree of the year. Boys and girls talk cheerfully about New Year's resolutions while they take a sip of their coffee in cafés of Arameneh Street, where the aroma of Armenian coffee bewitches you to try it, or spend the days on the way to Christmas walking down Nejatollahi Street (Villa Street).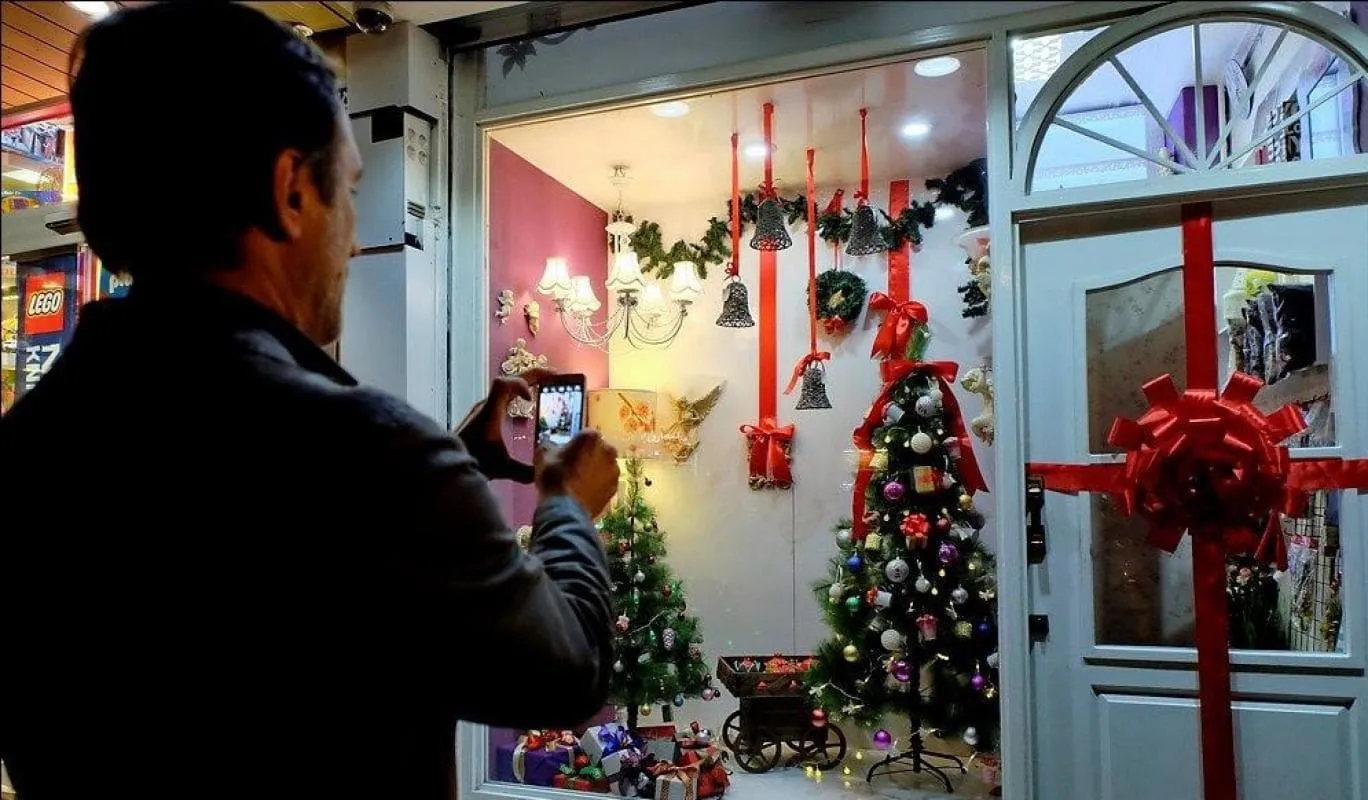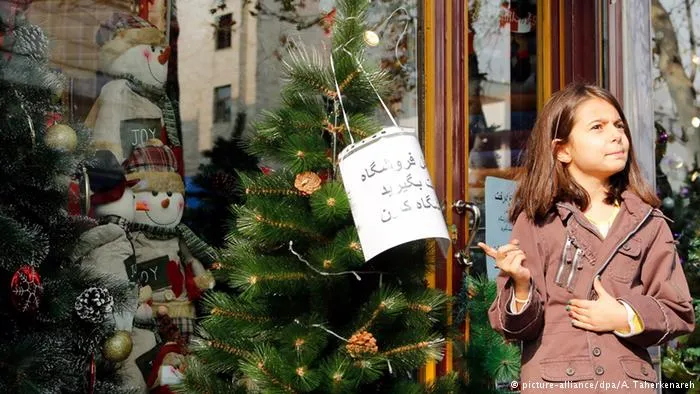 Although other cities and their celebrations for Christmas might not be as colorful and eye-catching as what you get to see in Tehran, there are a significant number of Iranian-Armenians living in Tabriz and Jolfa neighborhood of Isfahan with their exceptional, joyful festivities worth experiencing. Isfahan that has one of the most beautiful heritages of Christians in the middle of its embrace has its gatherings and circles celebrating the birth of Jesus in Vank Cathedral. Assyrians have made up a tiny part of the Christians in Iran and are mostly residing in Urmia since they mingled with Iranian people and made their way through this grand country.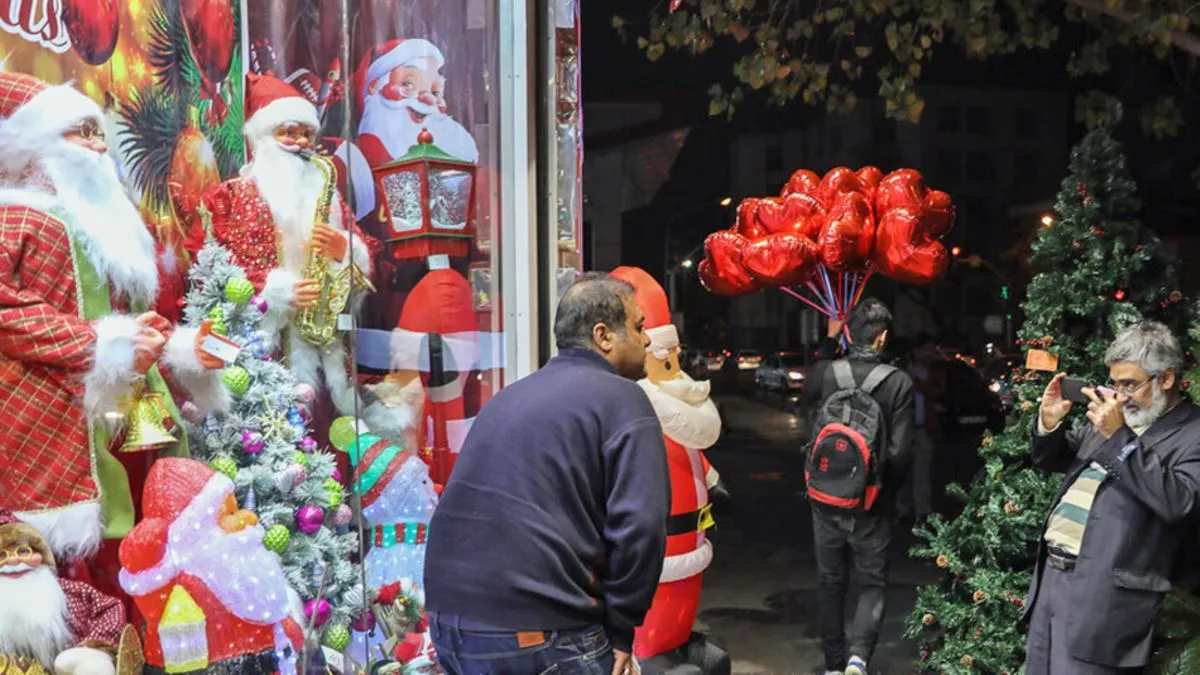 Christian neighborhoods are colored with the color of Christmas by the early days of the month, and people follow their traditions to prepare their hearts and souls for the commemoration of Christ's birth. Christmas is also known as the "little feast" among those Persian Christians that celebrate it on December 25th. Why? Because the celebration features a sumptuous feast after a 25-days-long fast in which they refrain from dairies and meat. After 25 days, when they join the Mass and right after people receive Holy Communion, the tasty chicken stew called harissa and roasted turkey are served.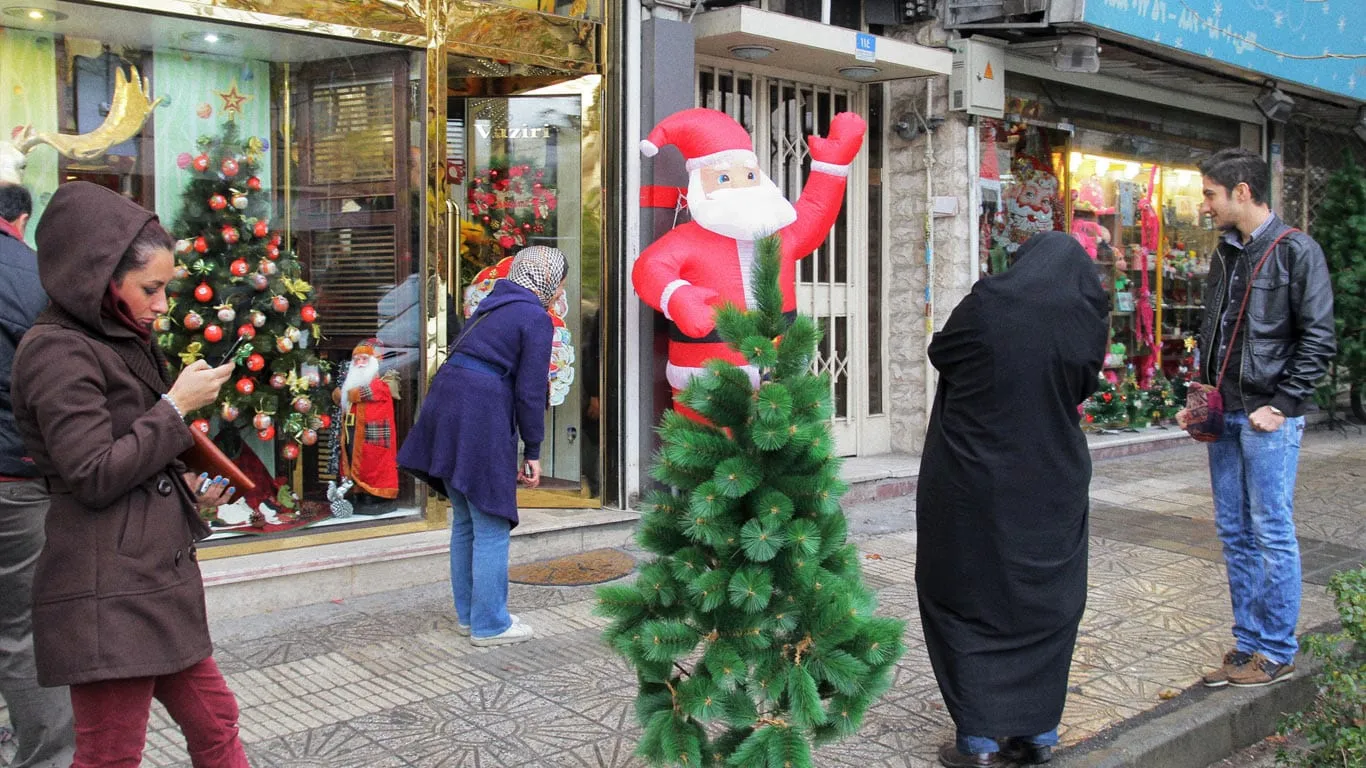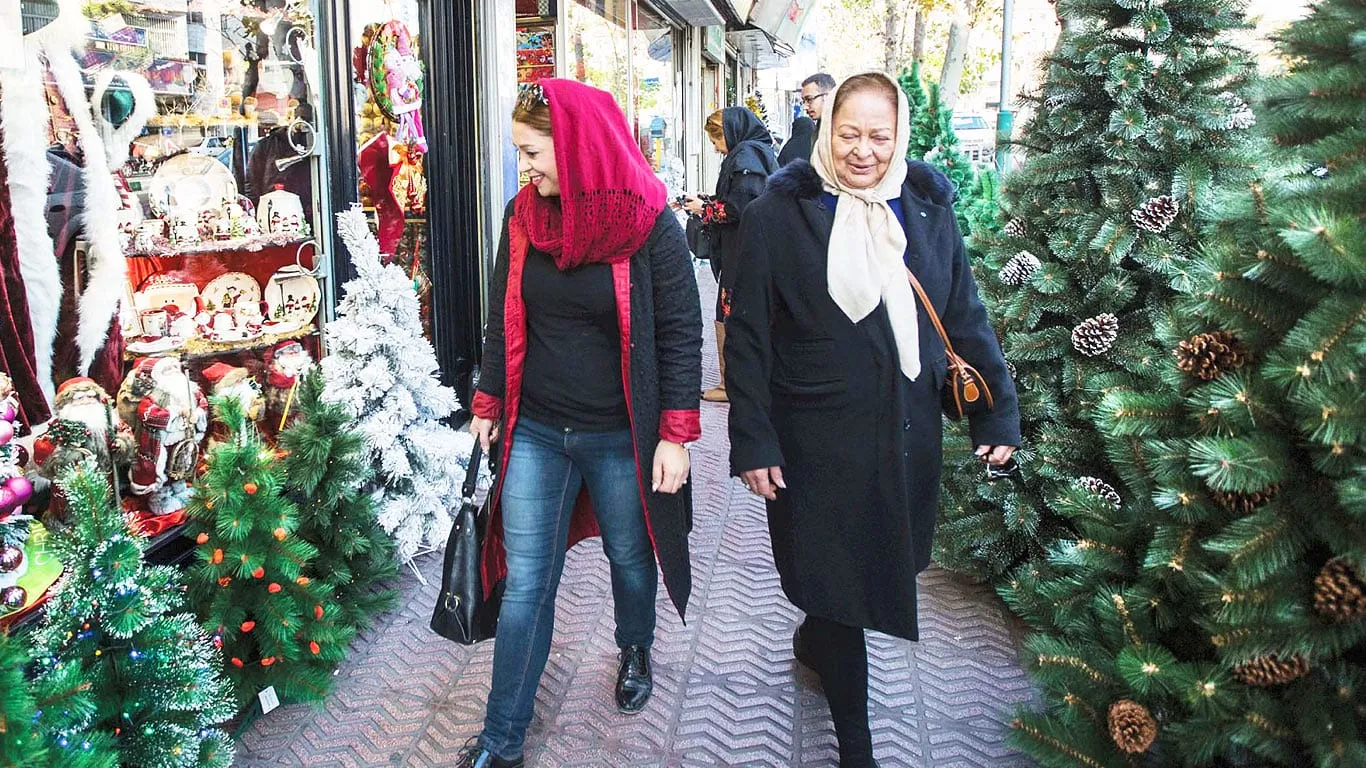 Iranian-Armenians are humming in the bazaars in the second half of December to get everything ready. They clean the house and make sure that the little star shines on the top of the pine tree, wreaths and golden balls are fastened just as the kids wanted, and little angels are hovering above the place gifts are going to be set on Christmas Eve. All the glamour and charm of decorations will have to wait until January 6th to reach their climax since the orthodox Armenians believe in the birth and baptism of Jesus Christ on that day, which is also the Epiphany. Armenians fast the week before the event, and they have exceptional rituals held in the churchyard for the New Year on December 31st, just before the feast they call Matzo. Visiting Vank Cathedral during these rituals is counted as one of the best experiences during the festivity season. Armenian Christians' especial occasions happen on the 5th and 6th of January when church attendees receive anointing oil that they believe to have healing power. And finally, they spend Christmas Eve in a relative's house where all the family gathers and enjoys their time together cheerfully.
Interested to know more about Persian Culture? Dig Deep into the Enriched Culture of Iran. Discover all of our In-depth Cultural Tours here.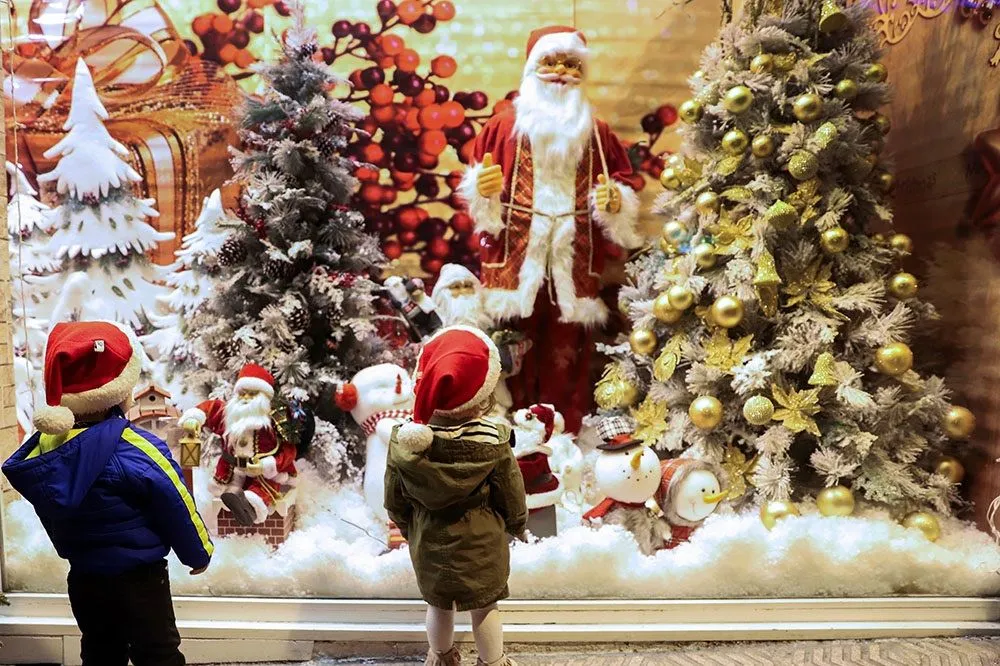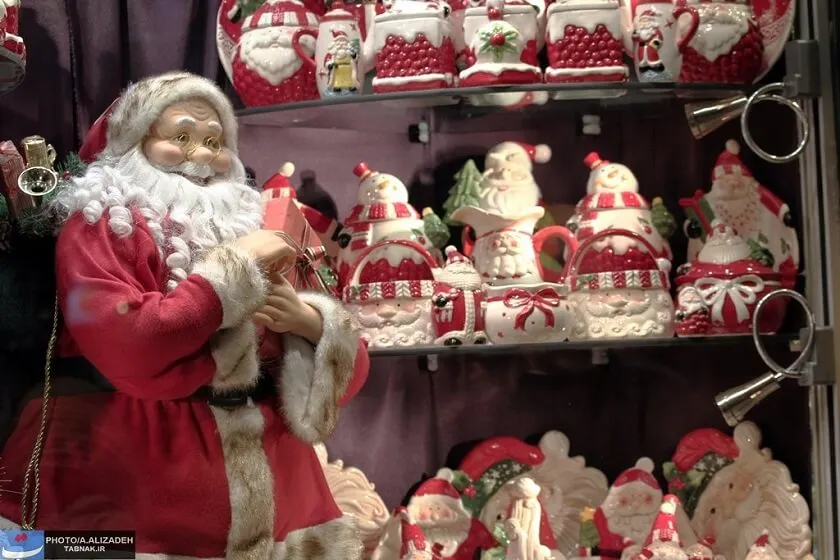 Children believe in Santa Claus in almost all Iranian-Christian families. However, the story might be differently whispered through their ears. Many kids have no idea about gifts from their so-called Bābā Noel, but they believe in him as he comes to wish them a good new year with prosperities. These kids are instead surprised with gifts and new clothes they are given by their families and get excited about their new resolutions and becoming brand-new for the New Year.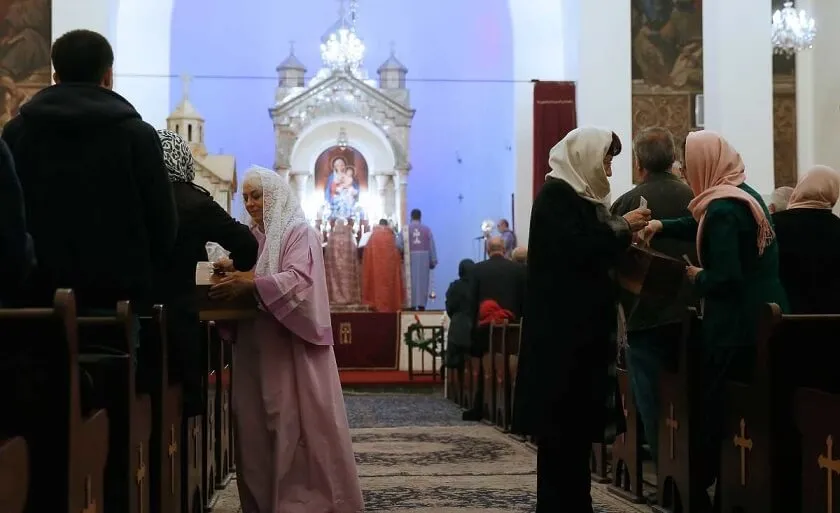 As the Christmas spirit flows over the streets in Iran, people, both Christians and non-Christians, become excited to gaze at the reflected happiness in the mirrors of the cities. The colors behind the showcases tempt everyone to buy gifts for their loved ones, to share that moment of joy. Although many Iranians do not believe in Christmas and its holy spirit, they seek for the cheerful mood of it. Young boys and girls, either Christian or not, tend to gather in Armenian clubs, cafés, or parties in private houses and enjoy their time together. There are also alcoholic beverages to add to the festivities, but only in private places since they're officially prohibited in Iran.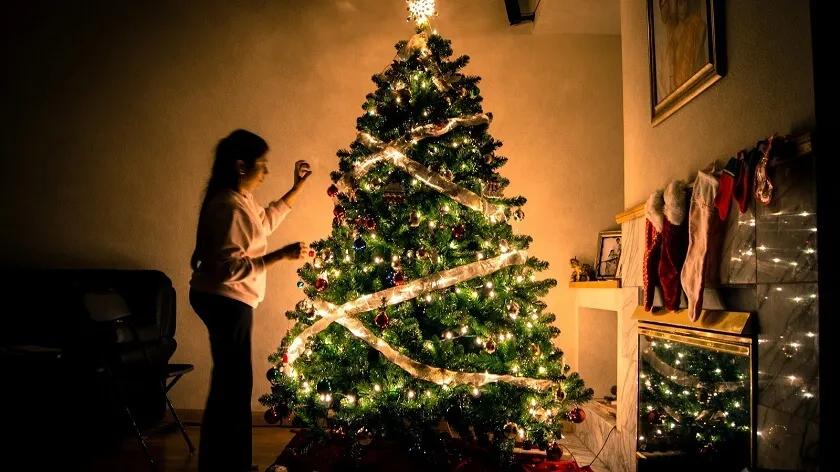 Spending the Christmas season in Iran can be an unforgettable experience. It's terrific to look at people rejoicing all for the event that is celebrated only by the Christian minority of this country. So, if you're about to celebrate this Christmas in a different way and among different people with different cultures, Iran is, of course, an excellent choice. Christmas is officially recognized in Iran according to the rules of Catholicism, and therefore, December 25th (4th of Dey) is celebrated as Christmas 2021.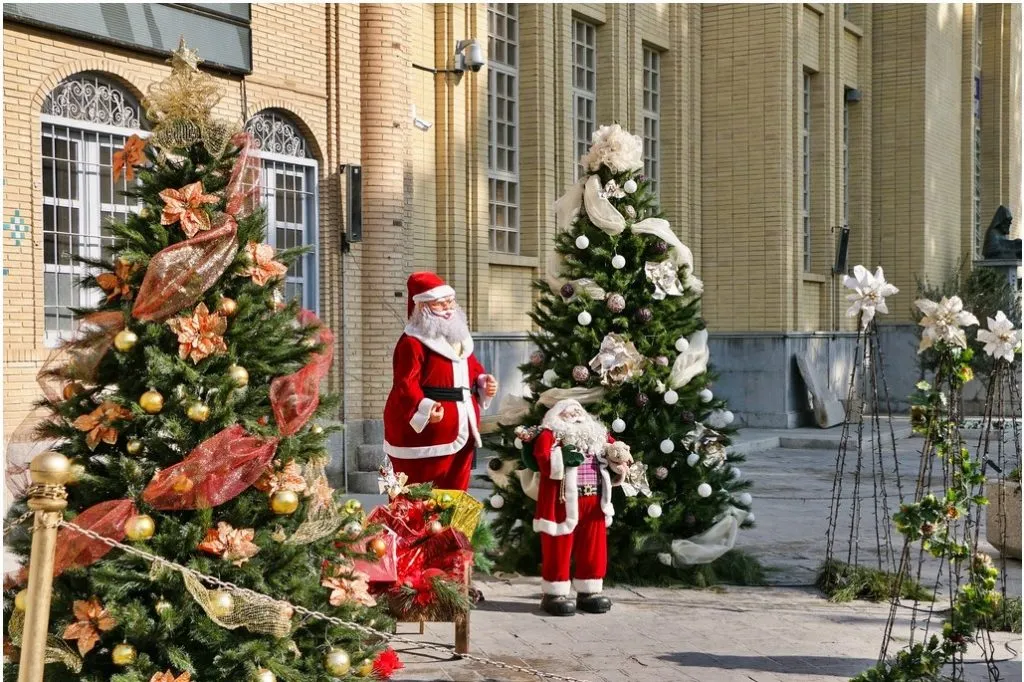 However, 99% percent of Christians in Iran are Armenians who honor this day by January 6th, 2022 (16th of Dey, 1400), and that's when you can feel the joy and delight in the Armenian Sarkis Cathedral of Villa Street in Tehran or the Amazing Vank Cathedral of Isfahan.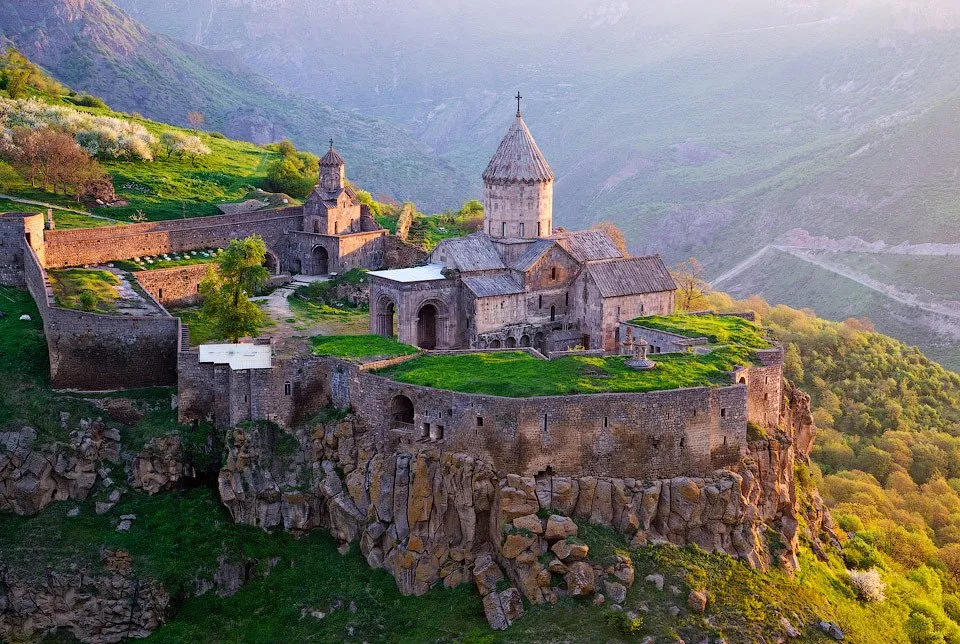 15 Destinations; 14 Days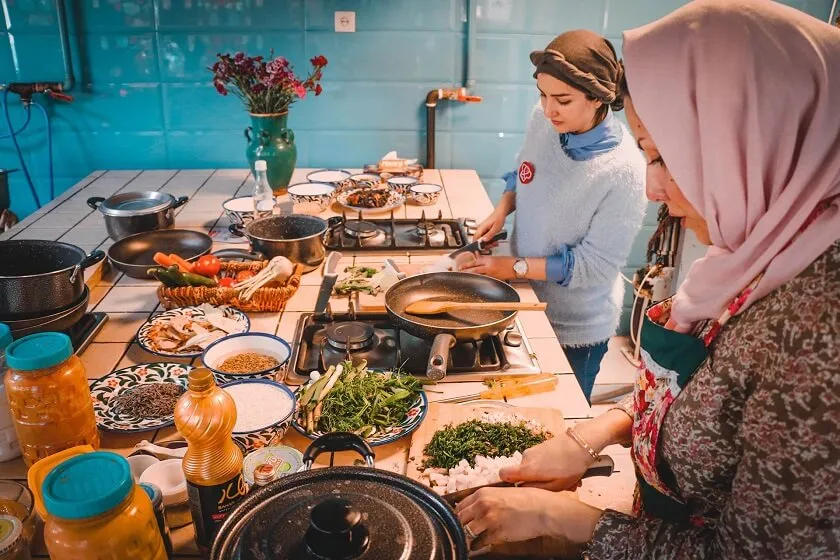 1 Destination; 5 Hours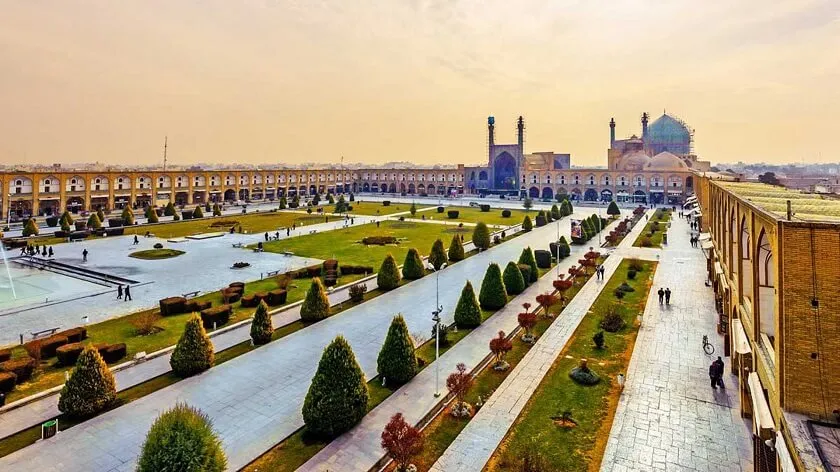 24 Destinations; 23 Days